US needs more ships and needs them fast to compete with China and Russia, says navy chief
Admiral John Richardson said the US is 'getting back into an era of maritime competition'.
The US navy needs more ships and needs to build them fast to strengthen its maritime prowess and to keep up with countries like China and Russia, according to the US Chief of Naval Operations Admiral John Richardson.
Addressing reporters on the pier alongside the USS Coronado, a littoral combat ship, at the Changi naval base in Singapore on Tuesday (16 May), he said: "Pace is an important part of our current world environment, including the security environment."
"We have to be mindful that that environment is moving forward at a particular pace and if we're going to remain competitive we'd better pick up that pace and match it at least, if not exceed it," he added.
In the face of increasing clout of the Chinese and Russian navies, Washington is witnessing a maritime competition after a long time, the admiral noted. Richardson said that strengthening the fleet could transform US naval warfare.
"We are getting back into, after decades really, an era of maritime competition. Some of these global powers, China, Russia, they've been growing, China in particular. They're maturing in every dimension of power [and] at some point you turn to the sea to expand and continue to prosper," Reuters quoted him as saying.
His comment came ahead of the release of the US Navy's White Paper on 17 May. The White Paper will outline the navy's future requirements after a few years of budgetary constraints.
US President Donald Trump, who is set to release his first budget next week, had pledged during his campaign days to expand the navy's fleet from about 290 to 350 ships.
Richardson, however, did not provide any specifics about the number of ships or the costs.
"It's not just about numbers and platforms. It's also about what those platforms can do and then again how they all work together," he said.
He suggested the US needs to act urgently to achieve greater naval power by the mid-2020s and not keep a target of 2040s.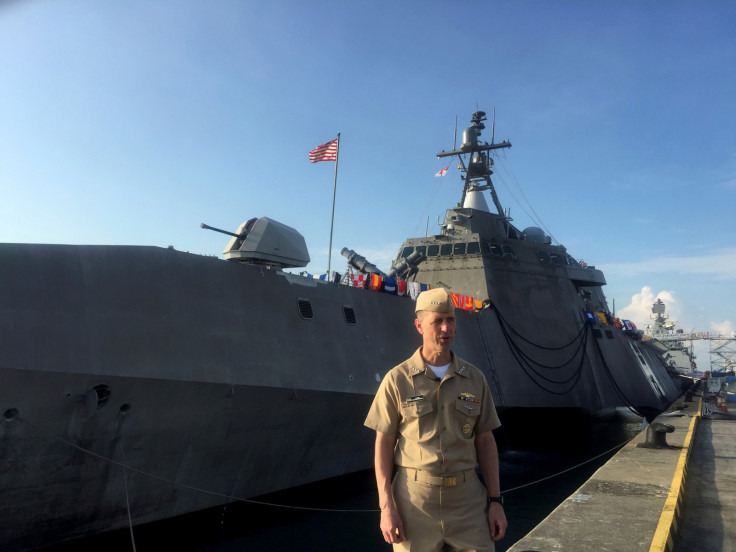 China's increased military expenditure is reported to have left Washington concerned. In addition, China last month launched its first home-made aircraft carrier, Shandong. Experts cautioned that the launch showed only modest progress in the modernisation of China's military, and there remains a huge technological gap between the Chinese and and American navies.
However, the launch is said to be a sign of Beijing's assertiveness in the disputed South China Sea and its broader military modernisation programme.
© Copyright IBTimes 2023. All rights reserved.