With the security situation in the US becoming "more challenging", there is an urgent need to increase defence funding, Secretary of Defense James Mattis said on Wednesday (22 March). He urged Congressional support for additional $30bn (£24bn) in funds towards the defence budget for the 2017 financial year.
Mattis was addressing the Senate Appropriations Subcommittee on Defense, where he warned against the consequences of resisting the increase in defence budget amid growing threat from terrorist groups as well as adversaries like North Korea.
He explained that the 2017 budget appropriation – including the additional $30bn – was required to "get our aircraft back in the air, our ships back to sea, and our troops back in the field with refurbished or new equipment and proper training".
The defence secretary added that President Donald Trump's request for this additional funding is the first step of a three-part, multi-year effort to boost security.
The next steps would focus on security readiness for 2018 and beyond. He noted that the request for the additional defence fund is based on "a realistic appreciation of the capacity we need to fight and win on the battlefield".
"The security situation facing our country has become more challenging. The looming threats have outstripped the level of resources we have been allocating to defence," Mattis told the hearing, according to a Pentagon news release.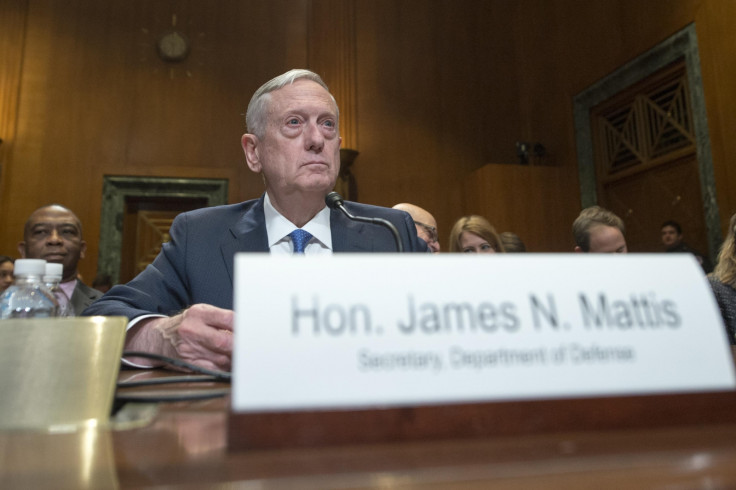 "We see Russia and China seeking veto power over the economic, diplomatic and security decisions of nations on their periphery.
"Terrorist groups murder the innocent and threaten peace in many regions and target us," the defence secretary said of the challenges the US is facing.
He highlighted North Korea's "reckless rhetoric and provocative actions" with its nuclear activities. "This situation calls for our department to maintain a safe and secure nuclear deterrent and a decisive conventional force that can also fight irregular enemies since our military must be able to counter all threats facing us," he said.
He pointed out that resisting the increase in defence budget would deepen the "strategic mismatch between our future security and the military means to protect our people and freedoms".
Mattis explained that the $30bn request includes a base budget request of $24.9bn and an overseas contingency operations budget request of $5.1bn. With this additional amount, the total funds requested by the department for the financial year 2017 stands at $619.2bn, the news release stated, citing data from the defence department's comptroller's office.