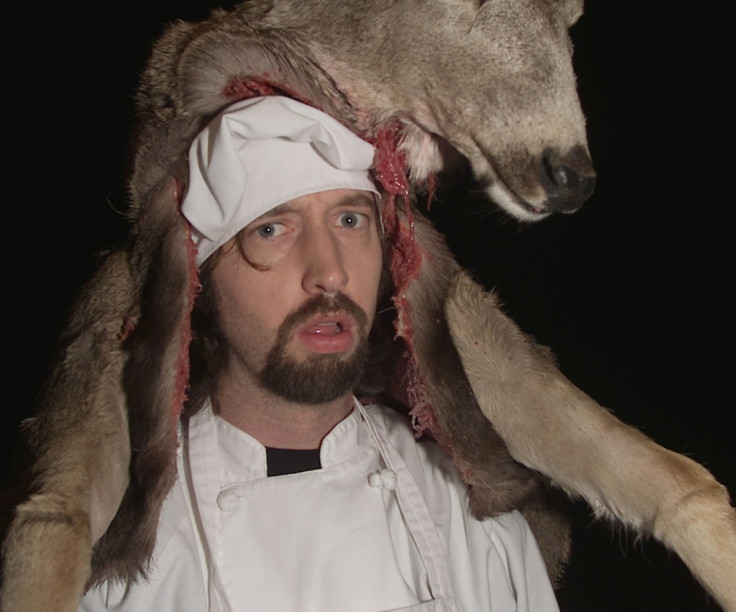 A North Carolina man has been arrested and appeared before magistrates accused of not returning a video rental of the 2001 comedy 'Freddy Got Fingered'. James Meyers Jr was said to have rented the comedy starring Tom Green in 2002 from his local video store.
This week, the 37-year-old DJ and caterer was stopped by police in Concord City for driving with a broken brake light while dropping his 10-year-old daughter to school. It was then that the officer told him to step out of the car because there was a warrant out for his arrest for failing to return the VHS.
Meyers was asked to attend a nearby Concord Police station, where he was served with a warrant for his arrest, handcuffed and led to the magistrate's office. Despite having appeared in court for various traffic violations before, this warrant, Meyers said, had never been mentioned.
Freddy Got Fingered was based on a wannabe cartoonist who lies about his brother being sexually abused. It starred Canadian comedian Tom Green and was slammed by many critics, but enjoyed some cult success due to Green's unique and extrovert slant on comedy.
Meyers told NBC News: "I don't remember ever owning it, renting it, or watching it. Really, everything from more than 10 years ago is a blur."
The video rental shop called J&J's Video, like thousands of others, has indeed closed, but Meyers could still face a criminal record - if prosecutors can prove he held onto the movie deliberately for the last 14 years. He is due to appear in court on 27 April for failure to return rental property.
"They're not here catching heroin dealers," Meyers added. "They're chasing people for movie rentals from places that don't even exist anymore. That blows my mind."
Word reached Green, who is touring Australia. He tweeted: "I just saw this and I am struggling to believe it is real." The 44-year-old, who was once married to Drew Barrymore, even called Meyers and the pair ended up singing the famous jingle from the movie "Daddy, would you like some sausages?"
Meyers said he has watched Freddy Got Fingered since, saying: "I thought it was great. It was hilarious and I was laughing all the time."