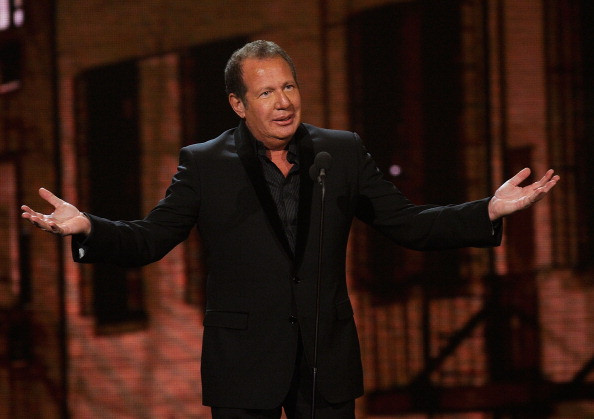 Comedian Garry Shandling has died aged 66. A Los Angeles Police Department Officer confirmed his death on Thursday (24 March) afternoon. Firefighters were called to an LA address and Shandling was taken to the city's Providence Saint John's Health Centre in Santa Monica by ambulance.
The 911 call was made by Shandling himself but he fell unconscious while on the phone with the dispatcher. The Los Angeles Fire Department arrived just a little after 10:30am and had to kick down the door when no one was able to answer.
He was later pronounced dead. He died of a suspected heart attack, it has been reported.
In a career spanning 40 years, the US comic became a champion for a generation of comedians with his parody talk shows and sitcoms including "The Larry Sanders Show" and "It's Garry Shandling's Show". Formerly working in advertising he launched his career as a comedy writer for "Sanford and Son." By the late '70s he was hailed as a rising star of the LA comedy scene.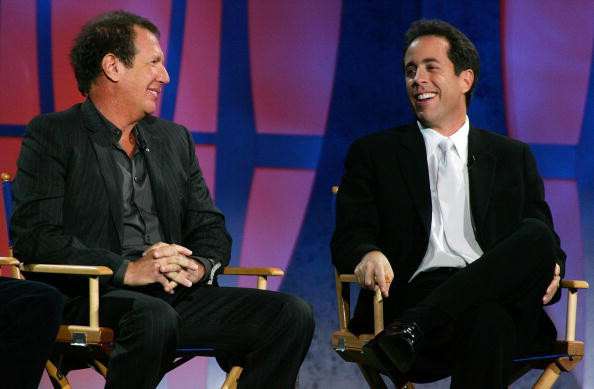 In 1985, he and former "Saturday Night Live" writer Alan Zweibel launched their first sitcom "It's Garry Shandling's Show," a sitcom on the Showtime network which broke new ground and ran successfully for four seasons.
It was followed by The Larry Sanders Show," in which Shandling played the host of a TV chat show, parodying the professional rivalries of late-night chat show hosts of Jay Leno and David Letterman. In its six seasons, "The Larry Sanders Show" featured guest appearances from stars included Jeremy Piven, Janeane Garofalo, Sarah Silverman and Bob Odenkirk and won widespread acclaim winning three Emmys. It also won two Peabody Awards and was hailed by TV Guide as one of the 50 greatest shows of all time.
More recently, Shandling had turned his attentions to the big screen, appearing in blockbuster movies including "Iron Man 2" and "Captain America: The Winter Soldier" as a U.S. senator. The popular star had intended to continue producing ground breaking comedy. In an interview with GQ in 2010 he said that he was working on a new act. "The direction I'm going in is eventually you won't know if it's a joke or not," he said. "What I want to happen is that I talk for an hour and the audience doesn't realize it is funny until they're driving home."
Shandling was never married, but was briefly engaged to Linda Doucett, a former Playboy model who also appeared on The Larry Sanders Show. The two split in 1994 after a seven-year relationship.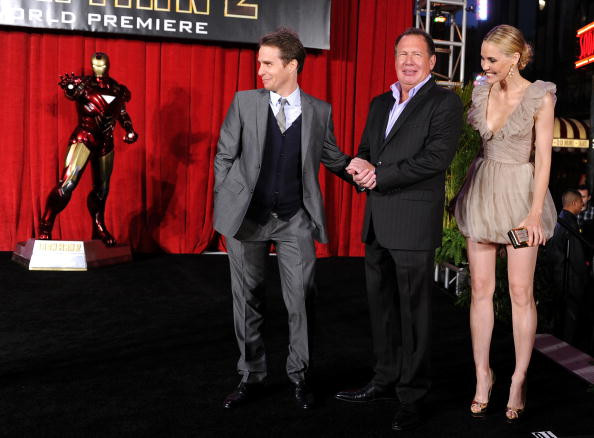 News of his sudden passing sent shockwaves on social media as his fellow comedians paid personal tributes to the man regarded as a comedy legend. Kathy Griffin, wrote: " Sunday, my longtime friend Garry Shandling was here, making every1 laugh. I loved him. I'll miss our talks the most."
Jimmy Kimmel said: "Garry Shandling was as kind and generous as he was funny and that is saying a lot."
Paying tribute to the star Amy Schumer said: "Goodbye Gary Shandling thank you for your kindness and your generosity and for making me laugh so damn much."
British comic Ricky Gervais captured the overriding sentiment writing: "RIP the great Garry Shandling. Surely, one of the most influential comedians of a generation."
Seth Myers, Zach Braff, Margaret Cho, Seth McFarlane, Paul Feig and Christina Applegate were among the celebrities expressing their shock at the passing of the much-loved comedian and their admiration for him