US: Orthodox Therapists Fight New Jersey Ban on Gay Conversion Therapy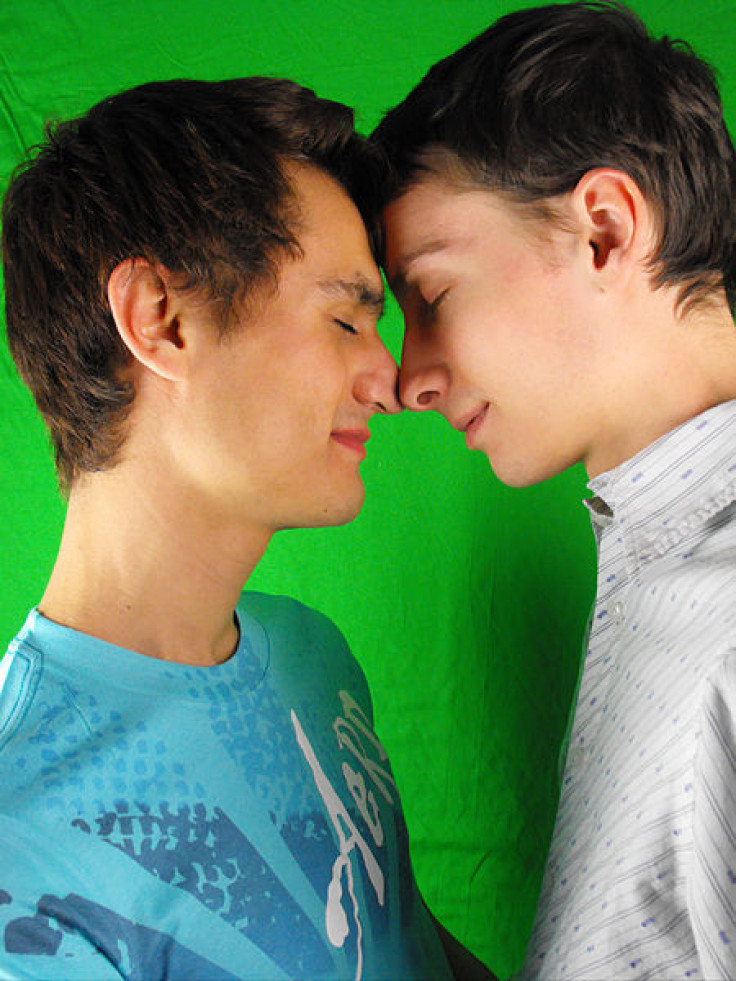 Ultra-Orthodox mental health professionals in New Jersey are fighting back against the state's 2013 ban on gay conversion therapies, stating that it infringes freedom of speech.
The practice of trying to stop teenagers from being gay has already been outlawed in California, New Jersey, Massachusetts, New York and Ohio. Therapists caught carrying out this type of counselling in those states will lose their license, or face other penalties.
But a group of Ultra-Orthodox mental health professionals are desperately trying to stop the law from being enacted in New Jersey.
According to the newspaper The Jewish Daily Forward, a group known as Nefesh has joined with the ultra-Orthodox umbrella group Agudath Israel of America to challenge the New Jersey ban that prohibits the use of gay conversion therapy on minors.
Rabbi Mordechai Biser, Agudath Israel's general counsel, told the paper that his organization had taken action after receiving requests from Orthodox therapists who "pleaded with us to take whatever steps we could to prevent this legislation from being enacted".
Nathan Solomon, a New York therapist and former president of Nefesh, an umbrella group for Orthodox Jewish mental health professionals, said he wasn't optimistic about these moves to fight against the prohibition of gay conversion therapies.
"People are scared, the atmosphere is very hostile," he said.
Nefesh has now mounted a legal challenge to a US Court of Appeal saying the ban "impermissibly infringed" on the right of free speech and arguing that "sexual orientation, behaviour or identity can change".
But the world's leading psychologists have described the so-called 'gay-to-straight' treatment as potentially 'harmful'.
At a recent general assembly meeting in Virginia, people shared their stories about how depraved they felt for desiring someone from the same-sex.
Gail Dickert was told by counsellors, when she was aged 12, that her homosexual feelings must have been caused by her father sexually abusing her. He died before she could tell him her accusations were false.
Fighting back tears, the 36-year-old told the gathering: "There was the 10-year-old girl that was taught she would be bullied because I wasn't right with God.
"The 12-year-old taught she was molested because God was trying to teach her something about boys and she's gay because her mom is too strong and her dad must be a bad man."
Apryl Prentiss was told, for 10 years, that being a lesbian was evil - her church therapy group went to extreme measures to remove her of it.
"As we were trying these techniques none of them were working," she said.
"It became much more aggressive and we got into praying and laying on of hands with them screaming to renounce the demon of homosexuality and renounce the demon of rebellion.
"It was an exorcism. It did eventually lead to an exorcism - an attempted one obviously."
Despite hearing the powerful testimonies, the Republicans in Virginia voted not to ban the treatment.
UK counsellors have code of conduct
In the UK, counsellors and psychotherapists can voluntarily sign up to a register and code of conduct, which is believed to provide sufficient protection for patients.
In a statement the Department of Health said: "Being gay is not an illness and it should never be treated as something which is curable - which is why we strongly oppose so called gay to straight 'conversion' therapy. We are exploring ways of ensuring that this can never be funded by public money."
Dr Rafik Taibjee, chairman of the Gay and Lesbian Association of Doctors and Dentists, says he has heard evidence that GPs are still, however, referring people for this therapy in the UK.
He said: "I've seen no evidence that you can genuinely make someone straight and make them happy. All I've seen is absolute harm."
© Copyright IBTimes 2023. All rights reserved.