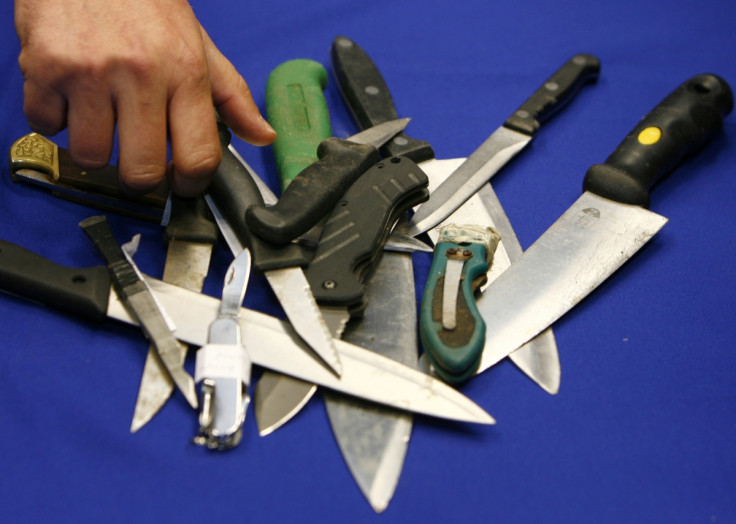 Twelve people have been slashed in random, unprovoked attacks in the space of weeks by people brandishing a knife or a razor on the streets or in the subway system of New York City.
One victim was grandmother Carmen Rivera, 71, who was sitting alone in a subway car on her way to work when the suspect got up from his seat across the aisle and slashed her left cheek with a knife before fleeing.
"He just pretended that he fell, and he fell on top of me, and that's when he slashed my face," said Rivera, who needed 20 stitches to close a 4-inch (10cm) gash on her left cheek. "I didn't even know because I didn't feel no pain."
Other passengers tried to apprehend the man, but were unable to keep up with him. A surveillance camera captured his profile. The suspect was later arrested when the grandmother of the man's girlfriend called police when she recognised his description.
But there have been other attacks by other men, some using razors.
Tony-award winning playwright David Henry Hwang was walking in Brooklyn carrying groceries when he suddenly felt like he had been hit in the back of the head and could not walk straight. He had been slashed with a blade by someone who came out of nowhere and the injury cut an artery to his brain.
"I like to think that, as a New Yorker, I'm fairly aware -- conscious of people around me," Hwang told CBS News. "But this happened on a dark corner of my block. This was a random attack, and the number of recent random attacks surprises me. Is this a new phenomenon?"
Police have reassured the public that the attacks have victimised a tiny fraction of city residents, but the unique crimes have rattled tough New Yorkers, reports the New York Times. New York subway slashings have increased almost 15% for the month of January.
Police are "redoubling their efforts on city subways," a transit official told the Times, and law enforcement officials are examining any patterns and reassigning patrols. The city's chief of detectives described the attacks as "a little unusual for us".