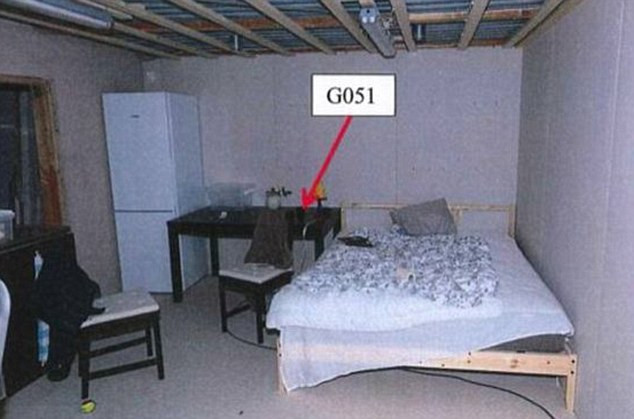 A Swedish doctor accused of imprisoning a woman in a specially built bunker, drugging and raping her has appeared in court in Stockholm. The 38-year-old man allegedly used chocolate-dipped strawberries laced with Rohypnol to knock out the woman, whom he then kidnapped and held in the specially constructed soundproofed bunker for almost a week.
On the first day of the man's trial at Stockholm District Court on Monday (25 January 2016), the man's lawyer, Mari Schaub, said her client denied raping the woman while she was drugged, but admitted kidnapping and unlawful imprisonment. She told the court that her client was a "lonely and depressed man who was looking for a partner", Sweden's TT reported. She said that it had not been his intention to "force the woman to serve him", but he had expressed his desire to have her sleep with him at some point.
The woman's legal team alleges that he intended to keep the victim locked up for years, and she fears he could have tortured or killed her. They said she now suffers recurring nightmares as a result of the ordeal. According to police documents, the man drew up a 'contract' for the woman to sign, which stated her incarceration would be shortened if she agreed to certain sex acts, and lengthened if she refused. The document allegedly specified ten years of incarceration.
The doctor also took samples from the woman, which he tested in a laboratory for sexually transmitted diseases, according to the documents, as reported by Sweden's Expressen newspaper. Police have revealed they are investigating the possibility the man planned to kidnap further victims.
The man was charged last month, after walking into a police station with his victim in September 2015. Police claim the man panicked when he returned to his victims flat and realised she had been reported missing, and attempted to prove to officers that she was well. However the man claims he had a crisis of conscience and decided to free the woman.
The trial continues.