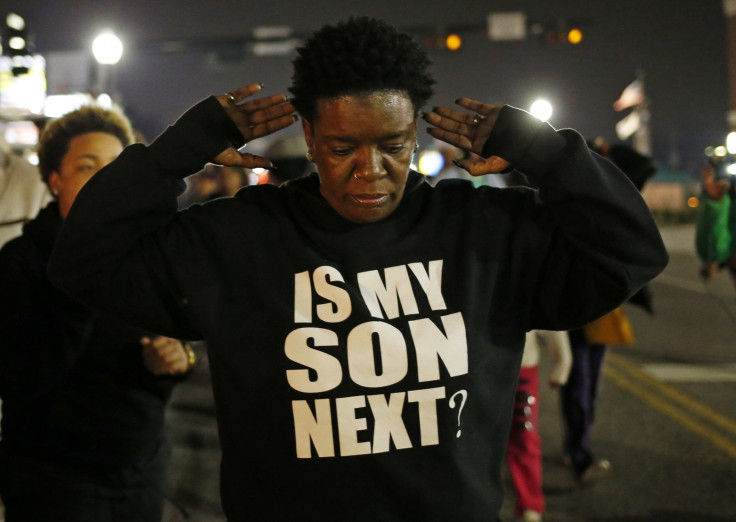 US police killed two people a day this year, nearly twice the official average, an investigation revealed.
Using interviews, police and media reports the Washington Post uncovered that 385 people have been shot dead in 2015 by police in the US.
About half of the victims were white and about half were of a minority race with the total figure equating to more than two people a day.
"These shootings are grossly underreported," former police chief Jim Bueermann told the newspaper. "We are never going to reduce the number of police shootings if we don't begin to accurately track this information."
Official US statistics only use self-reported figures from law enforcement agencies.
The newspaper's study also revealed a worrying trend in the number of black people who had been gunned down.
The report found that black people were killed at three times the rate of white people or those from other ethnic minorities.
Of those killed, 317 were armed with a potentially lethal weapon - 49 were unarmed or carrying toy weapons when killed.
The study also found:
118 were aged 25-34, while 94 were 35-44. Eight were children younger than 18.
365 men and 20 women were killed.
171 were white, 100 black, 54 Hispanic, six Asian, 3 others and 31 unknown.
Police in the US are allowed to use deadly force when they fear for their lives or the lives of others.
The investigation follows a number of controversial cases in which black men were killed by police officers.
In August, 2014, riots were sparked in Ferguson, Missouri, after unarmed black teenager Michael Brown was shot dead by a police officer, while in Baltimore there were riots and mass protests after the death of Freddie Gray in police custody in Baltimore in April.