The US police have tightened security at a Maryland high school after alleged rape of a 14-year-old sparked an immigration debate.
According to reports, Rockville High School has received several threat calls on Wednesday (22 March) over the rape of a minor girl on 16 March at school premises by two students. The incident is getting national attention and has reached the White House as the suspects are immigrants from Central American countries.
Addressing the case, the White House Press Secretary Sean Spicer said on Tuesday that Maryland attack is an example of why President Donald Trump is keen on stricter border controls, NBC Washington reported.
"I think part of the reason that the president has made illegal immigration and crackdown such a big deal is because of tragedies like this," Spicer said.
Protesters gathered outside the school have expressed concerns about undocumented immigrants.
Montgomery County Police, which is investigating the rape case, has confirmed that the school is receiving threats.
"We take these matters very seriously. So what we'll do is investigate these appropriately, and if they do amount to criminal behavior we will hopefully be able to hold somebody accountable," Montgomery County Police Assistant Chief Russ Hamill said. Police have sent cruisers to patrol the area.
Henry Sanchez, 18, and Jose Montano, 17, have been charged with rape, which the victim said took place in a boys' toilet during school hours. They first approached her in a hallway and asked her to accompany them, police said.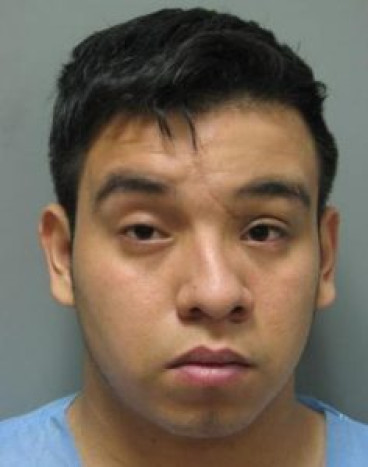 Montano then reportedly asked her for sex but when she refused, the duo forced themselves on her and raped her, the police added.
The court documents have stated that Sanchez, who admitted his crime, has had an immigration case pending against him since August 2016.
He was seen near the US-Mexico border in Texas in 2016 by the border agents but was released and ordered to appear before an immigration judge, but no court date was set, the BBC reported.
However, the documents said that the 17-year-old Montano, who was charged as an adult, was born in El Salvador. Immigration and Customs Enforcement (ICE) officials have, however, not discussed his immigration status as he is a juvenile.
If convicted, the pair would get life sentence.