US president Kirkman has a second mutiny on his hands in Designated Survivor episode 4
The episode titled The Enemy airs on ABC on 12 October.

While the reality of US politics may be too scary for some, in TV land, president Kirkman is the kind of leader most of us would love to see in the White House. However, last week, in episode 3 of Designated Survivor, the new president of the United States managed to distance a lot of people when he revealed to a journalist that he had been fired from his former post as secretary of housing and urban development, the same day the attack on the Capitol took place.
Now, the public are unsure if Kirkman is fit to be president or if the other designated survivor – Congresswoman Kimble Hookstraten– should have been the one to take on the role instead.
Hookstraten has big ambitions of her own and despite trusting her early on, the president is forced to accept that she was simply playing political games.
Meanwhile, FBI agent Hannah Wells managed to retrieve some photos taken during the State of the Union address – just seconds before the bomb went off. In the images she notices that the lone survivor of the attack was missing from his seat moments before the blast and she is forced to question whether the man played a bigger role in the terror attack.
Episode 4 is titled The Enemy, and the synopsis hints that the country will have finally put a face to those responsible for the Capitol bombing. "Kirkman learns who is behind the attack and needs to grapple not only with the prospect of war, but brewing domestic troubles as well. He taps Emily to monitor the domestic situation. Alex may be in for more than she bargains for when she seeks out help from Hookstraten," the synopsis reads.
After finding a video of terrorist group Al Sakar taking credit for the attack, general Cochrane is keen to go to war with them, but Kirkman is still a bit unsure. Now he may have to take action despite his doubts to bring some stability to the nation.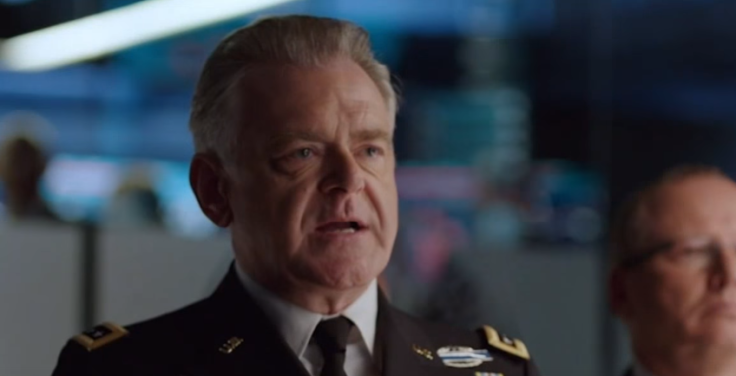 "I never thought I would be in a position to decide who lives or dies," the commander in chief mentions in the trailer for this week's episode. Obviously the job of president was bound to be difficult considering the period of fear and unrest in the US, but seriously... could we give Kirkman a break?
To find out more, watch Designated Survivor episode 3 on ABC on Wednesday (5 October) at 10/9pm CT. You can also catch the show live online on the network's official website.
Watch the trailer below:
© Copyright IBTimes 2023. All rights reserved.