US and Qatar in $11bn Arms Deal for Patriots and Apaches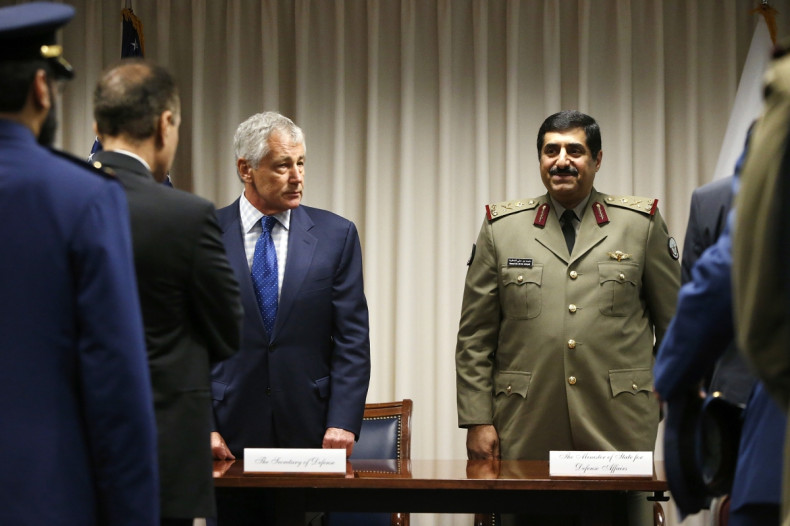 Qatar will spend $11bn (£6.4bn) on US Patriot missile batteries and Apache helicopters, US defence officials confirmed on Monday, while a further deal for fighter jets remains on the table.
Qatar will receive around 10 batteries for Patriot missile systems, designed to counter incoming missile attacks, 500 anti-tank missiles and 24 Apache helicopters, according to US officials.
The deal was announced following talks between US defence secretary Chuck Hagel and his Qatari counterpart, Major General Hamad Bin Ali al-Attiyah in Washington. It marks Qatar's first purchase of the Patriot defence missiles that have proved popular among its neighbours on the Persian Gulf.
With one eye on Iran's missile arsenal across the Gulf, Qatar is investing to boost its own defence capability.
Qatar's ambassador in the US said the acquisitions were "defensive" and come at a time of instability in the Middle East region.
"As you know, our region is going through a lot of instability. What we bought are weapons to defend Qatar," said Mohammad Jaham al-Kuwari, as quoted by AFP news agency.
The weapons deal strengthens ties between Qatar and the US following high profile disagreements between the sides over their respective policies on the Syrian war. Washington has rebuked Qatar for arming fundamentalist militants rather than the religiously moderate opposition that the US prefers.
"Today's signing ceremony underscores the strong partnership between the United States and Qatar in the area of security and defence and will help improve our bilateral cooperation across a range of military operations," said Hagel's spokesman.