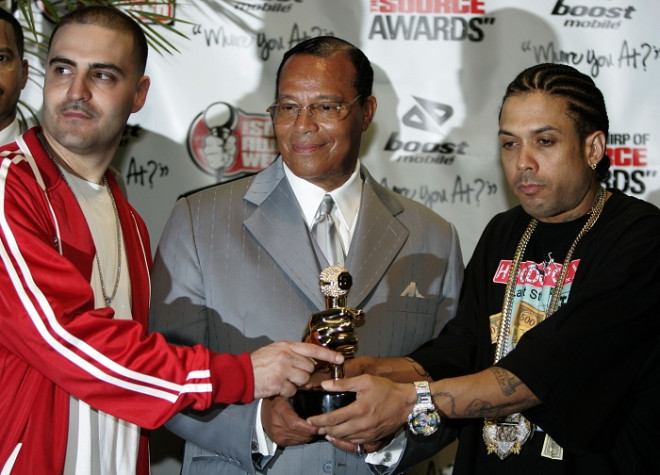 US rap artist Benzino has been shot and wounded while attending his mother's funeral in Massachusetts.
The 48-year-old chief executive of Hip-Hop Weekly magazine, whose real name is Raymond Scott, was reportedly shot by his nephew as he rode in the funeral procession on Route 3, south of Boston, just before noon on Saturday.
Plymouth County District Attorney's Office said that Gai Scott, 36, pulled up alongside Benzino's red vehicle and fired several shots, injuring him in the arm and back.
Benzino got out of the vehicle after being shot and was taken to Duxbury Police Department by a passer-by, and then transferred to South Shore Hospital in South Weymouth.
A spokeswoman for South Shore Hospital said Benzino is in a stable condition. Friends and family are said to be by his bedside, including his fiancée Althea Hart.
A representative for Benzino said: "At this time we ask that you keep Benzino in your prayers as we are hoping for a speedy recovery."
Police arriving at the scene found Benzino's red vehicle in the middle of the road surrounded by shell casings and projectiles.
Scott has been arrested and charged with assault with intent to murder, and is due to appear in Plymouth District Court on Monday. Police said Scott and Benzino had been involved in an ongoing feud.
Benzino is a cast member of the VH1 reality television programme Love & Hip Hop Atlanta. The show's portrayal of over-the-top confrontations has made it a ratings success, but it has also been criticised for its depiction of African-Americans.
The rap artist is the former co-owner of The Source magazine, which in its prime was the pre-eminent publication for hip-hop music and culture. Benzino left the publication in 2006 and subsequently launched Hip-Hop Weekly.
In 1996, Tupac Shakur was shot and killed in a drive-by shooting in Las Vegas amid a highly publicised east coast-west coast hip-hop rivalry.
The following year, his arch nememis the Notorious BIG, who was a central figure in the east coast hip-hop scene was shot and killed in a similar drive-by shooting in Los Angeles. Nobody has yet been charged with their deaths.
Watch Benzino in action on YouTube, below.