The US army is set to replace 600 troops in Iraq and Afghanistan later in 2017 as part of the ongoing counter-terrorism operations in the countries, particularly against Isis and Taliban.
Some 200 soldiers from the US Army's 1st Armoured Division, based at Fort Bliss in Texas, will be sent to Afghanistan in the spring to lead logistics operations against local and international militant groups, the army publication Stars and Stripes reported, citing an army statement.
The division will send another 400 soldiers to Iraq in the summer, where thousands of US military men are already assisting Iraqi government forces in their fight against Islamic State [Isis], particularly in Mosul. The city was a stronghold of the Islamist militant group, but the Iraqi army gained control over the eastern part of it in late January and is now fighting to liberate the western part, or west Mosul.
The Iraq deployment is expected to take place after the conclusion of the west Mosul offensive, the publication wrote. Army Lieutenant Colonel Craig Childs, a spokesman for the division, said the deployment is expected to last about nine months.
He added that Major General Pat White of the 1st Armoured Division and his unit will replace the 1st Infantry Division as the Combined Joint Forces Land Component Command for Operation Inherent Resolve in Iraq.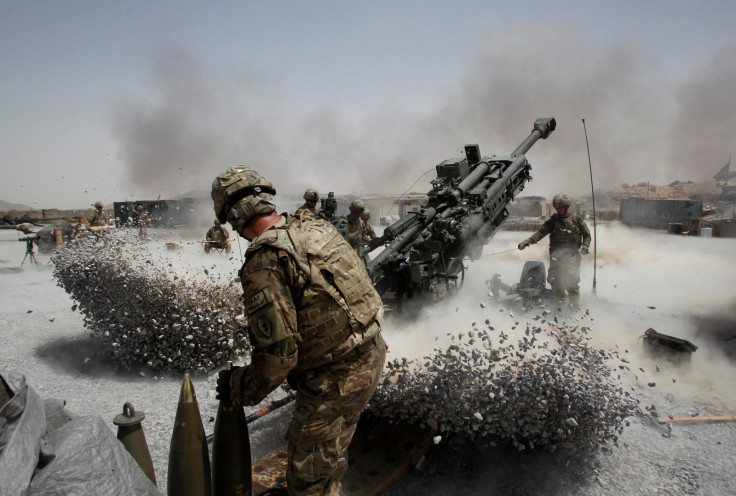 The army clarified that the deployments are rotation of regular troops replacing currently-stationed units and there is no increase in the total number of troops. Recently, the White House was said to be discussing an increase in the strength of deployed units – a move contrary to former president Barack Obama's who had placed restrictions on the number of troops that can be deployed abroad.
As per the restrictions, the Pentagon is currently authorised to have no more than 5,200 troops in Iraq.
In Afghanistan, there are about 8,400 American troops to support Nato's Resolute Support mission to train Afghan soldiers in fighting terrorism. The new troops will join some 1,500 soldiers from the division's 1st Brigade, which was deployed in February, the army publication wrote.