Pakistan lawmakers pass bill extending tenure of military courts to try terror suspects
The courts were set up after the Peshawar massacre in December 2014.
The lower house of Pakistan's parliament has passed a bill to extend the tenure of secret military courts to try terror suspects by another two years amid criticism from human rights groups.
The courts had a two-year mandate, which expired on 7 January. The bill will now go to the upper house on Wednesday (22 March), which is expected to vote on the measure in the coming days to pass it as law.
Since January, Prime Minister Nawaz Sharif's government is thought to have been lobbying opposition parties to win their support to renew the military courts' mandate as Sharif's Pakistan Muslim League (N) lacks a two-thirds majority in parliament.
The bill is said to have incorporated some amendments relating to the functioning of the secret courts, including allowing suspects to choose their own lawyer.
The original military court system barred defendants from hiring their own lawyers. They were, instead, assigned a lawyer by the military. It also banned media coverage of the proceedings, and the timings of the trial were kept secret from the public. One would get to know the details only when the military announced the verdict, the BBC noted.
The system also had provisions for a non-law degree holder to judge a case or give reasons for their verdict. Besides, the defendants were denied the right to appeal against a verdict in another court.
The Pakistani government began trying alleged militants in military courts that were set up in 2015 to try terrorism-related cases after the Peshawar massacre in December 2014. The government also lifted a temporary ban on executions following the deadly Taliban attack, which killed 134 students at an army-run school.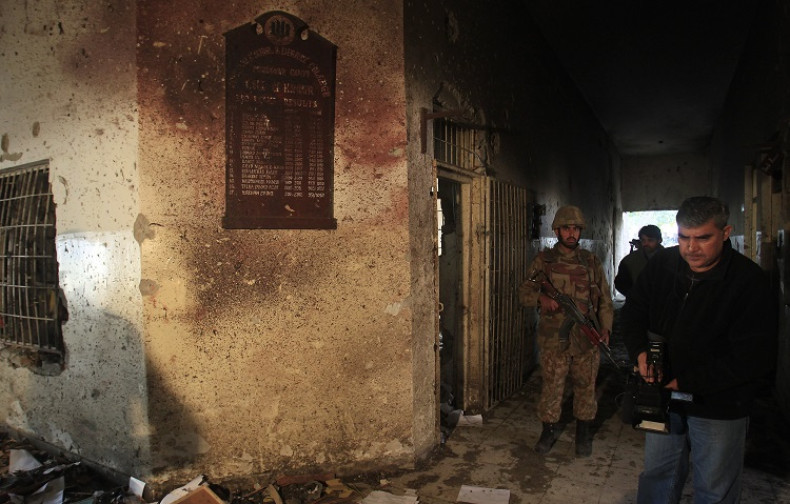 Human rights groups have condemned the functioning of military courts, accusing them of forcing convicts to affix their thumbprints on blank paper and later turning it out as confessions. But the Pakistani army has claimed that its trials have been fair in the secret courts and that all defendants have been given the right to appeal.
In the two years since their establishment, the courts have reportedly sentenced to death more than 160 people.