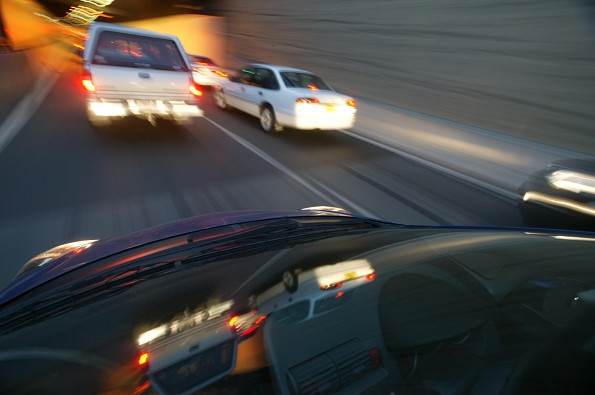 Police in Albuquerque, New Mexico have taken a "person of interest" into custody in connection with the road rage incident that left a four-year-old girl dead. The girl, identified as Illiana "Lilly" Garcia, was shot in the head and later died after someone fired into her father's truck as they were driving on Interstate 40 around 3pm (5pm ET) on 20 October, police said.
Police did not identify the man taken into custody and said they were still looking for tips that could further the investigation. "We have at least two search warrants we need to serve in order to gather enough evidence to take him from person of interest to suspect. Once those warrants are served and we gather the appropriate evidence, we will make his identity available as quickly as possible," police spokesman Tanner Tixier said.
According to CNN, Tixier added that it was too soon for authorities to announce they "had their guy". He added that the individual being held matched the description of a suspect delivered earlier in the day.
Officer Simon Drobik, another police spokesman said two vehicles were cutting each other off on 20 October on westbound Interstate 40 in Albuquerque. One of the drivers pulled up to the vehicle with the girl inside and opened fire, Drobik said, citing details given by the girl's father. Lilly was riding in her father's red pickup along with her seven-year-old brother in the back seat when the incident happened.
CNN reported the gunman is believed to have been the only occupant of his vehicle, police Chief Gorden Eden said. Tixier added:"There were two children in this truck that this animal decided to open fire on just because he happened to get cut off on the freeway." Police are still trying to determine how many shots were fired, although the father reported hearing multiple shots.
Authorities have announced a total reward of $26,000 has been offered. According to CNN, the mayor's office and the City Council each offered $10,000, the FBI offered $5,000 and Albuquerque police $1,000. Mayor Berry said: "The Garcia family is in the thoughts and prayers of our community and our nation. The senseless murder of four year old Lilly Garcia has broken out hearts and cut to the core of our community."
NBC News reported that police had earlier released a description of the suspect, believed to be a Hispanic man in his 20s or early 30s with a slight build and driving a red or maroon 2014 or 2015 Toyota Camry or Corolla with tinted windows. The vehicle, which has a University of New Mexico license plate, is a four-door with a spoiler on the back.