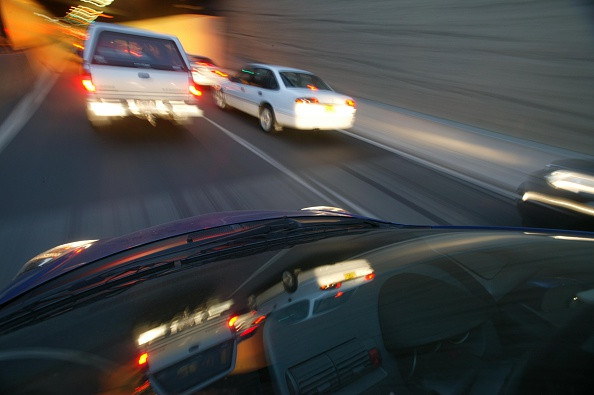 A four-year-old girl has died after she was shot in the head during a road rage incident in the US state of New Mexico on Tuesday (21 October). The victim was travelling with her parents when their vehicle came under heavy gunfire. The child's parents were not injured in the gunfire.
Following the incident the child was rushed to a hospital, where she succumbed to her injuries, police said. The victim's identity has not been released. "The dad explained there was some type of road rage incident. A car pulled up beside them and started firing rounds into the car," Albuquerque police department spokesman Officer Simon Drobik told NBC station KOB.
The reason for the incident escalating to gunfire is not clear and the shooter is still at large. The incident occurred around 3pm local time (5pm ET) in Albuquerque city's westbound lanes of Interstate-40.
"This should've never happened. This is a complete disrespect of human life and we're starting to see this throughout our nation, and this is something that should not be happening in Albuquerque, New Mexico," Albuquerque police chief Gorden Eden said. "We have no absolutely no suspect information at this time. Our detectives are currently interviewing multiple witnesses but we're getting some very conflicting information from witnesses, and that conflicting information includes the color of the vehicle that was involved, [or] whether it had 2 doors or 4 doors. So we're getting such conflicting information," he added.
"This is one of those crimes which is unexplainable," Eden said. "There is no way to explain your way out of this. It's 100 percent preventable. It did not have to happen, and we need to rise up as a community and say 'enough is enough."