US secretary of state, Rex Tillerson, is reportedly planning a visit to China, Japan and South Korea later this month to discuss issues concerning North Korea. It will be his first trip to the region since he took up the post in January.
Tillerson is expected to be in Japan on 17 and 18 March and is likely to meet Japan's Foreign Minister Fumio Kishida, Kyodo news agency reported its diplomatic sources as saying on Saturday, 4 March.
While in China, Tillerson is expected to meet Foreign Minister Wang Yi and possibly President Xi Jinping, the news agency said. It also added that both the parties are expected to organise a meeting between Xi and his American counterpart Donald Trump in the US in April.
However, a US State Department spokesperson said: "We don't have any travel to announce at this time," according to Reuters. The Japanese, South Korean and Chinese foreign ministries are yet to comment on the apparent travel of Tillerson.
But the diplomat's visit, if confirmed, would come as the US and China are said to be working to patch up rocky ties and put relations back on an even keel since Trump's election win in November. Trump strained ties with the communist country and angered China several times in the past two months as he breached diplomatic protocol and snubbed the 'one China' policy, which Beijing considers a core principle in its diplomatic ties with any nation. The policy acknowledges that Taiwan is part of mainland China.
However, Trump assured Xi over a phone call in February that he would honour the 'one China' policy. It was seen as a major diplomatic boost in Sino-US ties.
Tillerson's visit to Asia would also come amid heightened tensions over North Korea relating to its nuclear and missile tests as well as the assassination of its leader Kim Jong-un's estranged half-brother Kim Jong-nam in Malaysia.
The Trump administration is said to be reviewing US' policy towards North Korea and is thought to be mulling over putting the reclusive state back on a list of state sponsors of terrorism to curb the nuclear threats posed by Kim Jong-un's regime.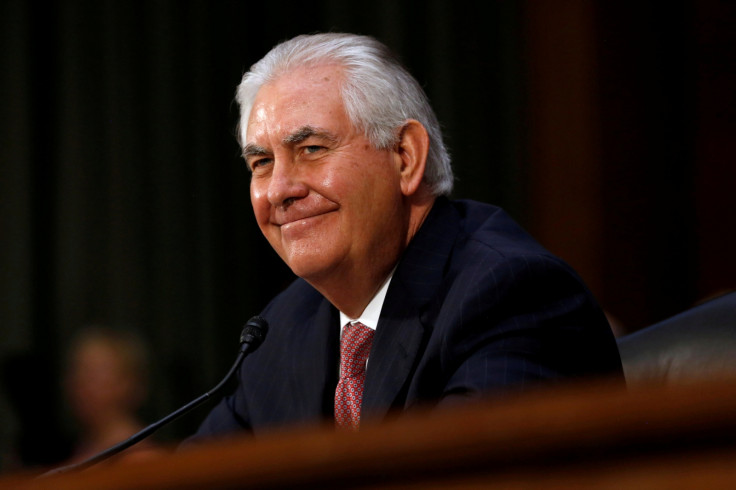 Earlier last month, Tillerson had urged China to do all it could to contain North Korea and its nuclear ambitions after Pyongyang test-fired a ballistic missile recently on 12 February.
While in Seoul, Tillerson is expected to meet Foreign Minister Yun Byung Se to potentially discuss the North's weapon programme, in addition to Kim Jong-nam's murder, Kyodo reported.
He might also seek to get China's approval of the planned deployment in South Korea of an advanced US missile defense system known as the Terminal High Altitude Area Defense system (Thaad).