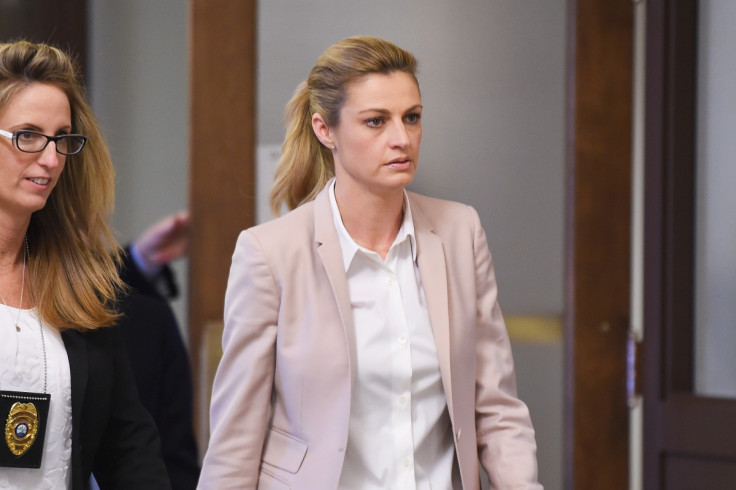 TV sports presenter Erin Andrews has won a $55m (£39m) lawsuit for the secret taping and release of a nude video of her while she was staying in a hotel in Nashville, Tennessee.
Peeping Tom Michael David Barrett, who has been sentenced to two-and-a-half years for stalking, used a hacksaw to expand a peep hole in the door of the hotel to record the video in 2008.
The Nashville jury found Barrett was 51% at fault and required him to pay more than $28m (£20m). West End Hotel Partners, which owns and operates the Nashville Marriott at Vanderbilt University, was found to be 49% at fault and ordered to pay more than $26m (£18m), reports ABC News.
Andrews' original suit had asked for $75m (£53m).
Jurors snapped photos with Andrews after the amount was announced, and she signed autographs.
The hotel operators had argued that the taping was Barrett's fault, not theirs. It is not clear yet whether they will appeal the decision.
Legal experts say the hotel's defense team probably angered the jury when its line of questioning indicated that Andrews' career had benefited from the release of the video. Marc Dedman, attorney for Marriott, pointed out that Andrews signed a more lucrative contract with ESPN and later Fox Sports after the video was released.
"Your income has gone up substantially since this occurred," Dedman finally said, to an objection by Andrews' lawyers.
"In a case that is all about a demeaning act, it is probably a very bad idea to demean the plaintiff," Justin Dillon, a partner at Kaiser, LeGrand & Dillon in the District of Columbia, told The Washington Post.
Andrews, 37, broke down in tears several times on the witness stand when she talked about the devastating impact the release of the video had on her personal life and sense of self and safety.
Following the damage award decision, Andrews thanked her family, friends, legal team and other supporters in a Tweet.