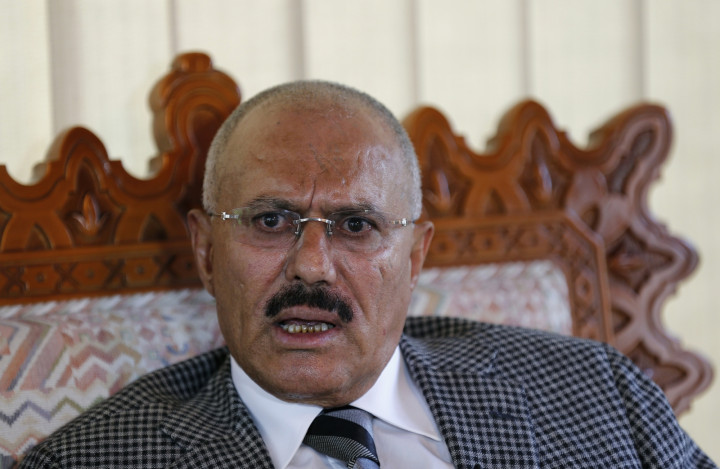 Yemen's former President Ali Abdullah al-Saleh has been given an ultimatum to leave Yemen by Friday or face Untied States sanctions, according to Saleh's office.
The US urged the UN Security Council to impose an asset freeze and travel bank on Saleh last week, along with tow Houthi rebel leaders, for meddling in Yemeni politics and threatening the country's stability.
"An ultimatum has been given...by the US ambassador, Matthew Tueller, through mediators, for President Ali Abdullah Saleh to leave Yemen before five o'clock next Friday," Saleh's office said in a statement.
"Otherwise there will be sanctions issued against him based on a request by President Abd-Rabbu Mansour Hadi and the US State Department to the UN Security Council," the statement read.
The UN Security Council has prepared sanctions against Yemen's former President Ali Abdullah Saleh and two Houthi leaders, diplomats said on Tuesday, after the move was requested by the US.
Saleh, who was deposed as president in 2012 following more than two decades in power, reportedly said he was not willing to leave the country at the behest of the United States.
Saleh's office said the ultimatum was an unacceptable interference in Yemen's internal affairs.
The Arabian peninsula country has been rocked by political instability in recent months, as the rebel Houthi movement has gathered momentum and popular support.
The Houthis took control of the capital Sanaa in September and have expanded the amount of territory under their control since then.
The US has accused Saleh of meddling with the political transition in the country and supporting the Houthi rebellion.