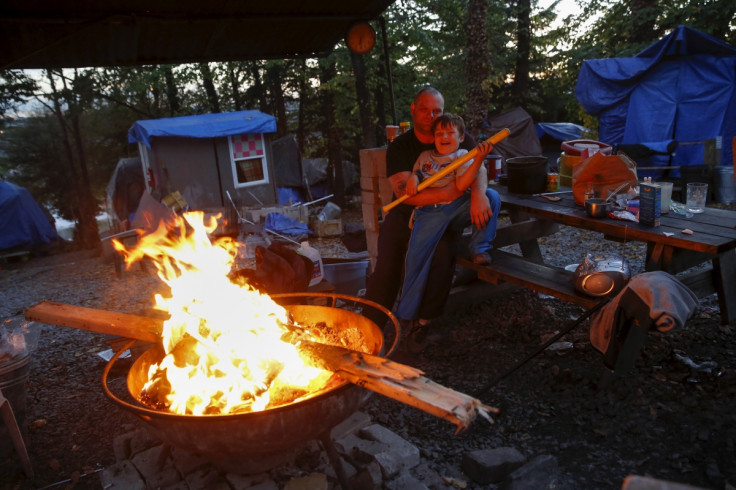 Three boys — ages 13, 16 and 17 — have been arrested after a man and a woman were shot dead in a Seattle homeless camp known as The Jungle. The trio were picked up at a small homeless camp nearby, but it is not known if they're homeless.
Authorities also served search warrants on multiple vehicles at several other locations and recovered a handgun. Investigators were working with the Bureau of Alcohol, Tobacco, Firearms and Explosives to test the weapon for ballistic evidence to determine if it was used in the shootings on 26 January.
Three other people were critically injured but have survived. Investigators believe the attack involved at least two guns and two shooters.
"This violent crime shocked Seattle," said Mayor Ed Murray, who thanked the police for their quick action, the Seattle Times reported. The mayor was giving a speech on Seattle's growing problem of homelessness when the shootings occurred.
A police spokeswoman said the shootings weren't random and that the individuals involved all knew each other. According to one witness, the shooting was over drugs and money, and that a main target of the attack was a homeless man known as "Fats", who was wounded. Another witness said the shooters fled on bicycles.