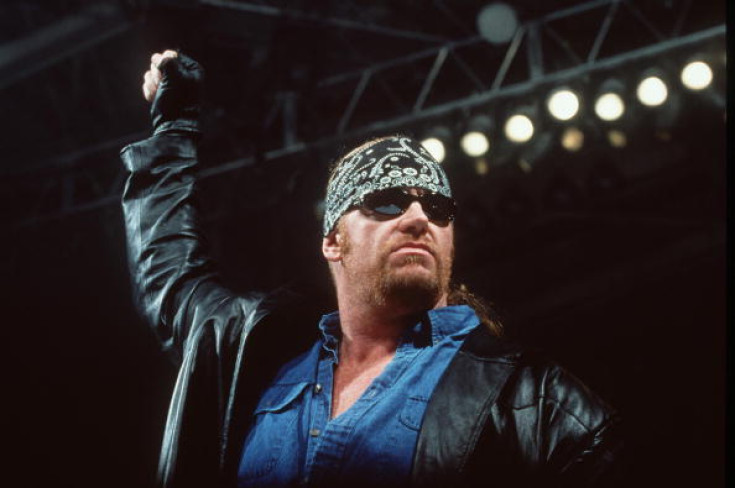 A man is facing legal charges after performing a move by WWE's wrestler, The Undertaker, on a toddler resulting in the child's death.
Brandon Hoffman, 20, was looking after his girlfriend's 18-month-old toddler, Bryson Shoemaker when the tragedy allegedly happened.
According to police, Hoffman was attempting to try out The Undertaker's 'The Last Ride' move on the toddler, where a wrestler balances the opponent on his shoulders in a reverse piggyback and then throws him off.
Instead of falling on the bed, however, the toddler reportedly fell on the floor and incurred several neck injuries that eventually resulted in his death.
Hoffman attempted to initially perform a CPR on the child and took him to the hospital instead of calling 911 fearing prosecution.
Hospital officials told police the child might have suffered a collapsed lung and a broken nose.
Hoffman has so far been charged with involuntary manslaughter, endangering welfare of a child and aggravated assault, reported AP News.
A bail of $150,000 (£97,300) has been set for his release and he doesn't have a lawyer as of now.
'Flimsy excuse for reckless behaviour'
Hoffman earlier told the police that he failed to catch the toddler after throwing him in the air. However, authorities claim that he had attempted several other wrestling moves that involved throwing Bryson on the bed several times.
Meanwhile, the World Wrestling Entertainment, said in a statement on Thursday (7 May): "Blaming a wrestling manoeuvre is a flimsy excuse for reckless behaviour.
"There is no excuse for a 20-year-old grown man to behave in this manner with an 18-month-old child. The death of Bryson Shoemaker is a tragedy, and WWE offers its condolences to the child's mother, Sierra Shoemaker."