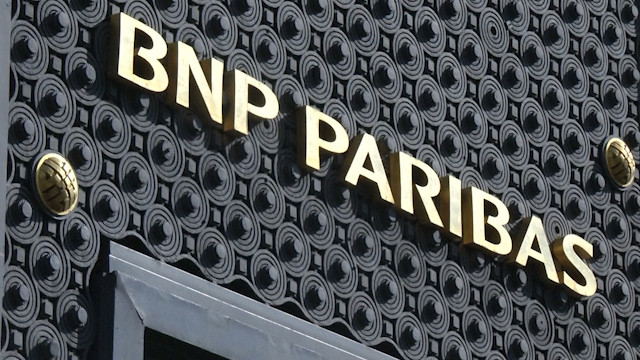 A French minister has accused the US government of acting for the sake of its own interests and subordinating its allies, referring to the huge fine likely to be imposed on the country's largest bank, BNP Paribas.
Reuters reported that Jean-Marie Le Guen, junior minister at President Francois Hollande's government in charge of the government's relationship with parliament, criticised the US probe into BNP Paribas.
The bank is facing fines up to $10bn (€7.4bn, £6bn) from US authorities on charges that the bank evaded US sanctions against Iran, Sudan and Cuba. That would be one of the largest penalties ever imposed on a bank, far higher than what BNP set aside as provision.
Following the news, BNP shares fell to their lowest levels in eight months, declining 18% since early February. The shares fell as much as 6% on 30 May.
"The United States cannot act in a unilateral way ... The United States cannot treat its allies like this and subordinate them to its geostrategic interests," Jean-Marie Le Guen told BFM TV.
"There is a lot of work going on," he added, noting that the French government is actively looking into the matter. He said he is distinguishing "between what are faults and what was being exaggerated."
"I don't have the impression we will let ourselves be pushed around."
France's central bank earlier said it was closely monitoring the US Justice Department's charges against BNP Paribas.
The Wall Street Journal earlier reported that the US Justice Department was seeking more than $10bn to resolve the criminal probe into the bank. Meanwhile, BNP is looking to settle the probe with payments of less than $8bn.
In 2013, BNP set aside €789m to resolve the US sanctions case. In its first quarter results in late April, the bank noted "a possibility that the amount of the fines could be far in excess of the amount of the provision".
The US Justice Department is asking the bank to plead guilty to the charges, which could threaten its licence in the US. The bank may temporarily be denied the right to transfer money into and out of the world's largest economy.
The case is putting pressure on Hollande who is due to meet President Barack Obama at a G7 summit in Brussels on 5 June. There have been calls "to defend the national interest" against the US government's alleged attempt to weaken BNP for the benefit of other US banks.