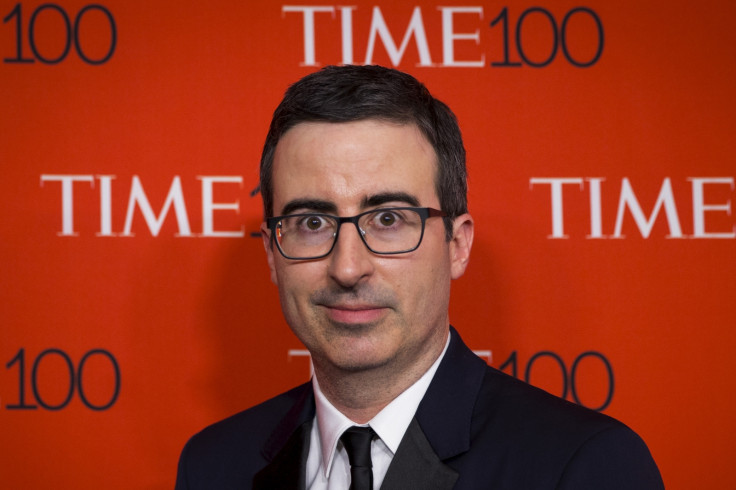 Last Week Tonight TV show host John Oliver used the latest episode to focus on the issue of mandatory minimum sentencing in the US by discussing the recent decision by President Barack Obama to commute the sentences of 46 non-violent drug offenders.
On his 26 July episode, the HBO host compared the president's action to "the criminal justice version of Top Chef: Last Chance Kitchen, but with the chance of to walk free as the reward rather than the opportunity to, once again, disappointing Padma with your risotto."
Oliver argued that context should be crucial when sending drug offenders to prison. The TV show host added that the laws, a remnant of the war on drugs during the 1980s and 1990s, have contributed to the population explosion in US prisons. Many non-violent drug offenders are left in prison for years with no chance of parole.
To further demonstrate his point, Oliver presented the story of an Oklahoma man who was sentenced to life in prison without parole for trafficking 3oz of methamphetamine. "They're treating him like he's Season 5 Walter White when he's barely episode 1 Jesse Pinkman," he said.
Oliver went on to discuss how lawmakers who worked on those restrictive laws are now turning on those laws. "Ridiculously long sentences are not a great deterrent to crime," he said. Oliver continued: "Mandatory minimums didn't just not work, they ruined lives."
"Drugs have hurt people, for sure," he said. "But the mandatory minimum sentencing laws designed to stop them have done way more harm than good." He added that the laws hurt minorities, blacks and Hispanics in particular, more than they do their white counterparts.
"There should be a lot more pardons and commutations," Oliver said. "But if we really want to address this problem permanently, we need states and the federal government not to just repeal mandatory minimums going forward but also pass laws so that existing prisoners can apply for retroactively reduced sentences. Because almost everyone has agreed that mandatory minimum laws were a mistake and we cannot have a system where people are continuing to pay for that mistake."