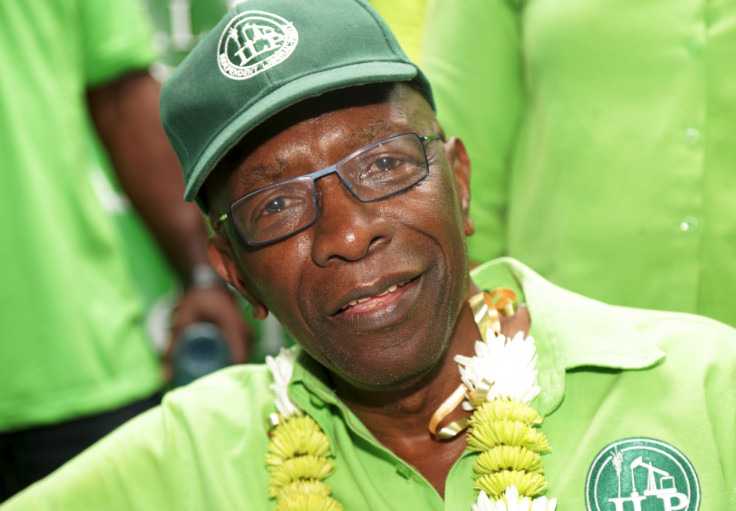 It looks like TV comedian John Oliver is getting far more mileage out of his attacks on Fifa's alleged corruption boss Jack Warner than his wildest dreams. Warner has just issued his own bizarre, rambling video response attacking the "American foreigner," providing more comedy fodder.
Warner completely misses the humour of Oliver's purchased 4-minute commercial on Trinidad and Tobago TV6 — filmed in his studio while hosting his show Last Week Tonight. Oliver calls on the former disgraced Fifa vice president to make good on his promise to release an "avalanche" of files linking Fifa president Sepp Blatter to the burgeoning corruption scandal ... because, Oliver asks, "why not?"
Warner takes the spot at total face value in his own video, and the extremely saddened and disappointed Warner announces that he's going to counter the "incomprehensible" allegations made by that "comedian fool" — though he's clearly confused about the British comedian's nationality.
"How a local TV station, a national TV station, could allow a foreigner, mostly an American foreigner, to come into this country to embarrass its citizens, to embarrass our people, to be critical of the way we speak, to be critical of the way we look, to be critical of our culture," Warner says in the video. "If that is what a local TV station wants to propagate on our population, I say heaven help us."
He adds: "I don't need any advice from any comedian fool who doesn't know anything about this country. To tell me what file to release or not to release. That is not his business. I take no instructions from him. And worse yet, I won't take any instructions from an American at this point in time."
A somber music plays beneath Warner's words then swells to such a crescendo that it's difficult to understand much of what he says on the video.
It's not the first time Warner has goofed up on damage control. He ranted about an article last month in the American satirical magazine The Onion, taking it as a straight-laced news report.
Warner, who also used to run CONCACAF, soccer's governing body in North America, Central America and the Caribbean, was one of 14 men indicted by the US Department of Justice last month on charges of racketeering, wire fraud and money laundering in his work on the soccer associations. He has been accused of accepting a $10m (£6.43m) bribe in exchange for backing South Africa to host the 2010 World Cup.