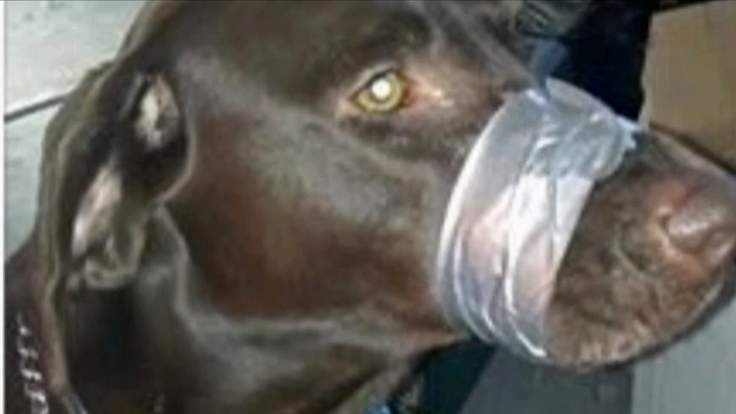 A woman who posted a picture of her labrador with its muzzle taped shut, has been charged with cruelty to animals. Katharine Lemansky, from Cary, North Carolina, posted the photo on her Facebook page on Friday (28 November) alongside a caption which read: "This is what happens when you don't shut up!!!"
The image sparked concern and anger after it was shared hundreds of thousands of times on social media, from people concerned about the welfare of the dog called Brown.
On Monday, Cary Police tracked Lemansky down after a search covering three states and charged her with one count of misdemeanour cruelty to animals after she admitted to the incident.
Captain Randall Rhyne said in a statement: "Taping the dog's muzzle shut was a terrible decision on Ms Lemansky's part, and charging her with animal cruelty under North Carolina law was the right thing to do. At the same time, it's important to also note that our animal control officers who physically examined both Brown and her littermate found the dogs to be very well cared for, which is why we did not and could not remove them from the owner."
Lemansky posted a number of comments on her Facebook page before removing the photograph from the website defending her acting saying: "Don't panic everyone it was only for a minute but hasn't barked since ... POINT MADE!!!"
Lemansky will appear in court on 14 December. She faces up to 150 days in jail.