A dramatic view of Mount Rainier has won the top prize in this year's search for the USA Landscape Photographer of the Year. Portland-based photographer Alex Noriega becomes the third person to win the overall title and the $15,000 (£12,225) prize. His picture of Mount Rainier rising above low clouds, seen from high above Tipsoo Lake was chosen from thousands of entries celebrating the beauty of the American landscape.
Explaining how he got his winning photos, Noriega says: "I knew I wanted something with a middle ground, and not a simple mirrored reflection from the shore of a lake. I found that spot here, high above Upper Tipsoo Lake, where the trees seemed to perfectly cradle the distant mountain, while showcasing the autumn foliage and allowing for atmospherics between the middle ground and the mountain in the valleys below."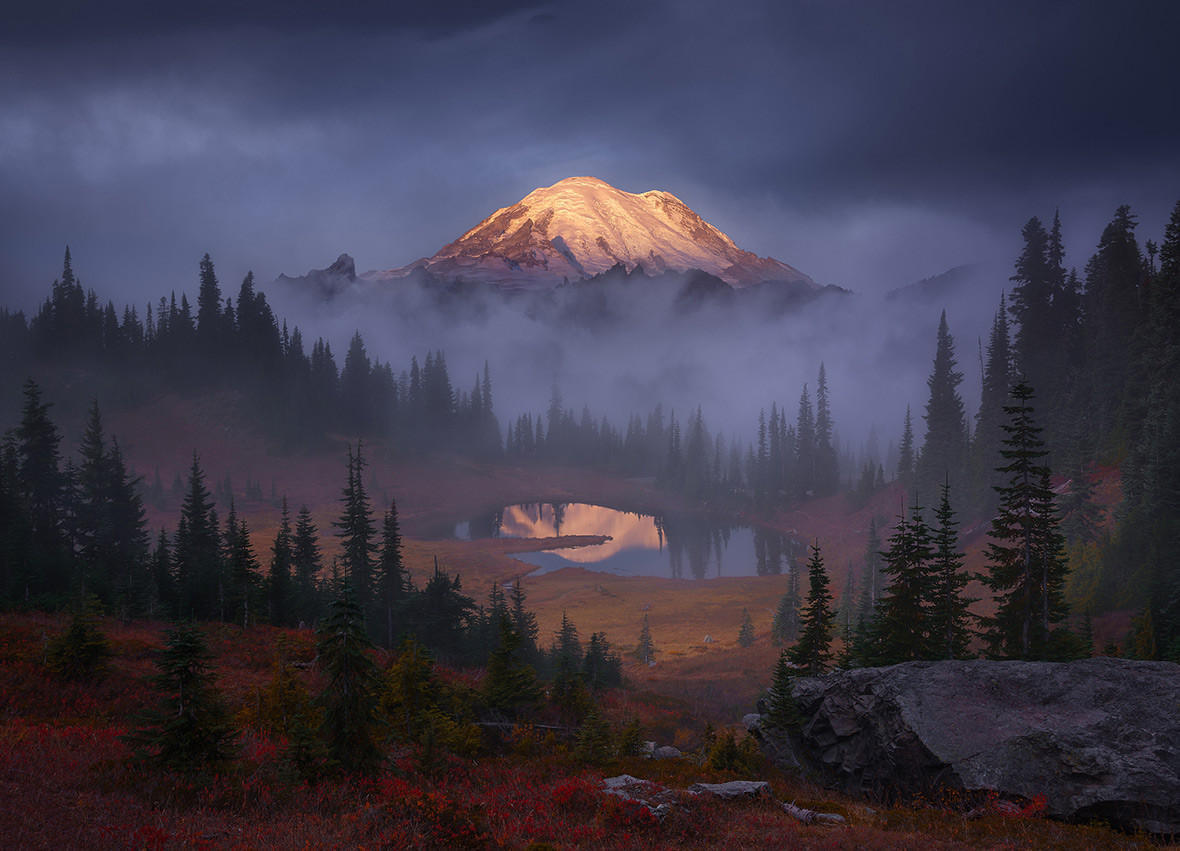 The Young Landscape Photographer of the Year title has been awarded to Raiatea Arcuri who captured coastal lava tubes along the Kona coast on the Island of Hawaii. The photographer says: "What makes the Big Island special is the presence of lava tubes around the island. Some of these lava tubes at the coast will make amazing water motion as the waves push water in and out. It can be quite an epic experience capturing it. The water can easily surge up to your waist level and quickly recede back into the tube, creating a nice waterfall."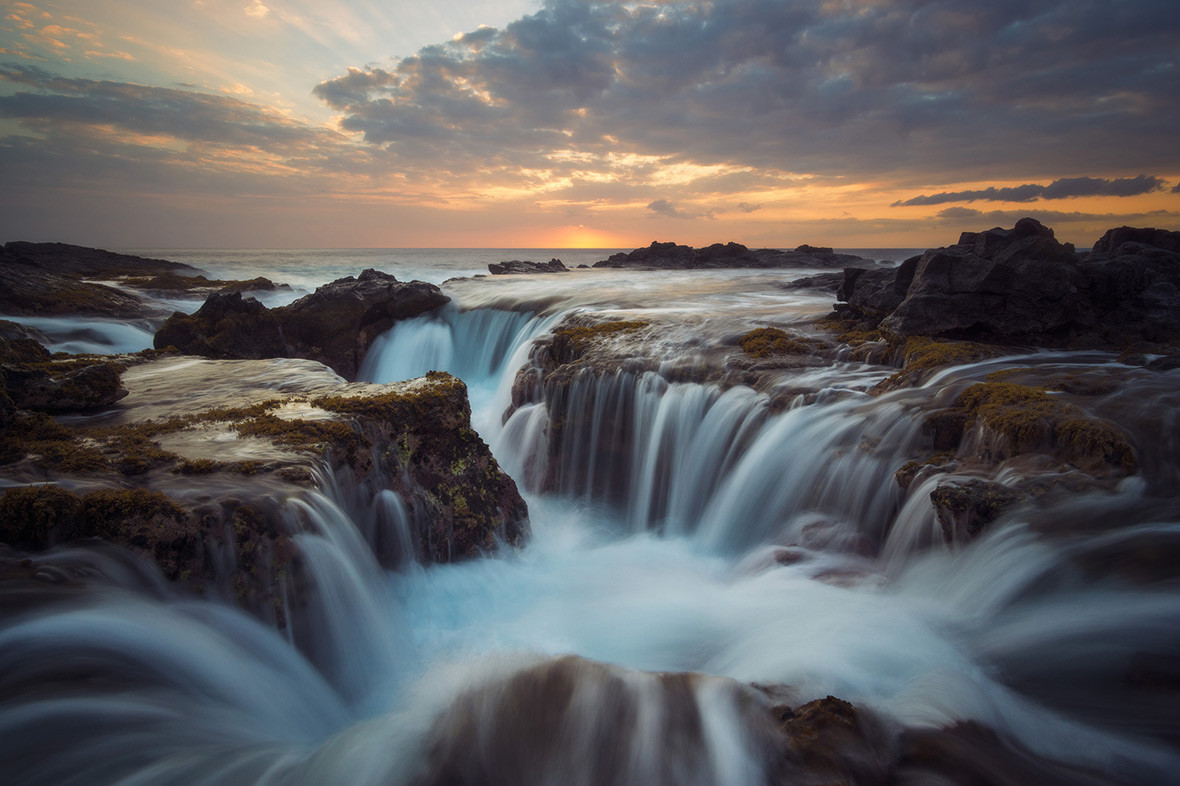 The Digital Photography Review Special Award was offered for the picture judged to best convey how people interact with the American landscape. Michael Shainblum's Endless, which saw Michael endure extreme heat of about 105 degrees Fahrenheit, certainly met the requirements for this award.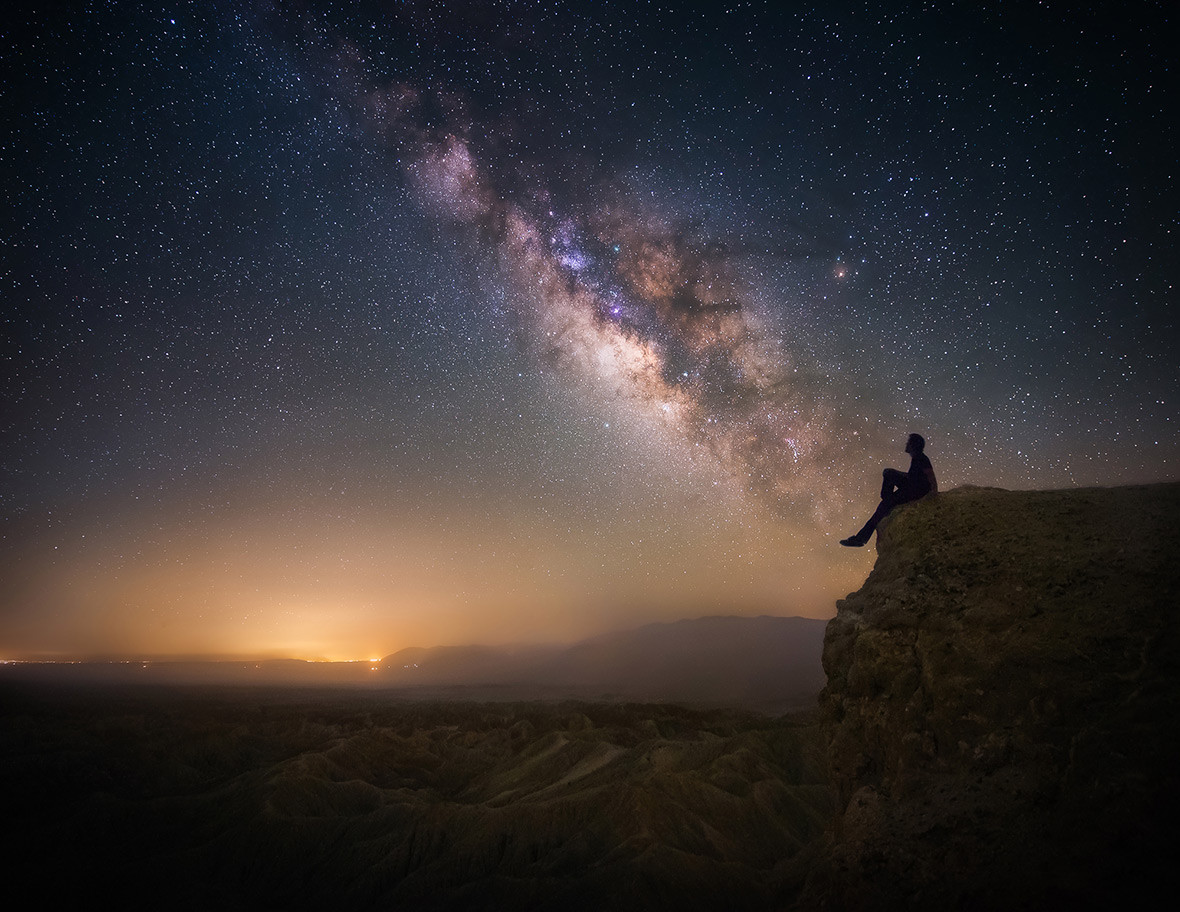 Congratulations also goes to Terrence Bond, the winner of the Future Publishing Award, for his photograph The Real Duck Dynasty. He explains: "This was taken in Clarence Canon Wildlife Refuge, Annada, Missouri, on the migratory highway, on the west side of the Mississippi River. A census taken that day said there were over 200,000 mallards in the area. They were stirred to flight by Bald Eagles."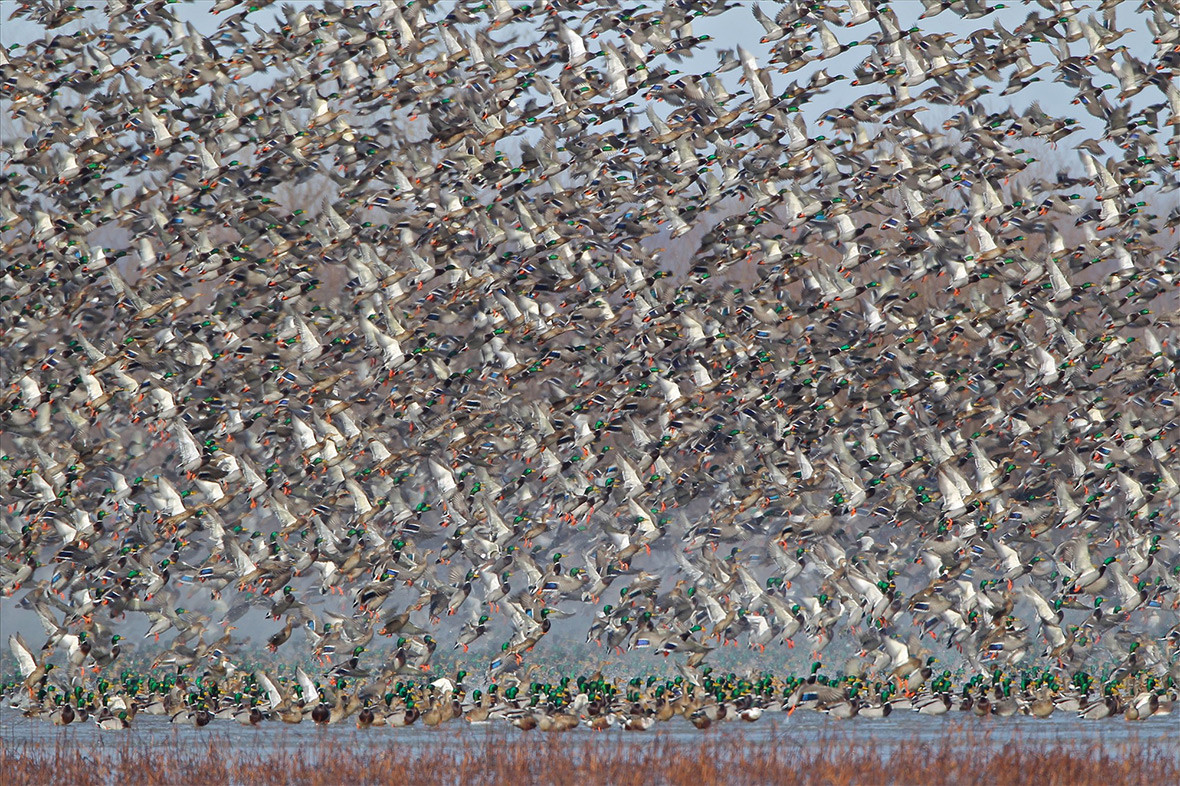 IBTimes UK presents the winners and runners-up of each category. To see more and to find out how to enter, visit the competition website.