Three-time Olympic gold medallist Usain Bolt will begin focusing on training for the 200 meters after defeating fellow countryman Asafa Powell in Oslo.
The Jamaican ran 9.79 seconds in the 100 meters in the Norwegian capital, edging out former Commonwealth champion Powell, who clocked a season's best 9.85 seconds.
After edging out his close friend and breaking the stadium record in Oslo, Bolt says he will now focus on training for the 200 meters prior to the Jamaican Olympic trials later this month.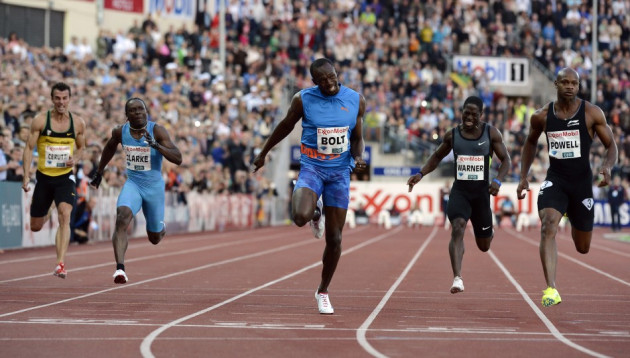 "I think the reaction was good but the start, I was at the start way too long it was almost like four seconds just waiting for the gun so it was alright but I could have done better," Bolt said. "The reaction was good but the execution was not done that well.
"I like competition, it's good for the sport and it's good for everybody. For me it's good I can go back, look over all these things and I can make a plan and execute better.
"My coach is much more confident than me running the 200 meters so it doesn't really stress me that much. I think when it comes to running the corner I'm very good so when I go home now there's going to be a lot of training for the 200 meters but I'll do one more race after the trials in Monaco and that will be 200 meters."
Bolt endured a difficult start in Oslo, with Powell leading from the off, but by the half-way stage the world-record holder powered into the lead, edging his compatriot by six-tenths of a second.
After suffering in Ostrava two weeks ago, Bolt has produced successive performances which while they dismiss fears over a lack of form heading into the Olympic Games, also confirm his tag as favourite in the 100 meters come the London Olympics.
In Rome last week, Bolt silenced his critics by running the fastest time in the world this year, and his latest performances means he can rest easy while he concentrates on defending his 200 meters crown this summer.