Konami has announced that eight-time Olympic gold-medallist Usain Bolt will fulfil his dream of becoming a footballer... albeit in this year's Pro Evolution Soccer (PES). The inclusion of the fastest man alive is being used as a pre-order incentive.
Bolt, a Manchester United fan, will be "faithfully recreated as an in-game player" Konami said in a statement, with those who pre-order PES 2018 able to buy buy him and player as him exclusively in the game's myClub single player mode.
"Konami has used its proprietary face-scanning systems to perfectly recreate the athlete in-game, while his running style and – more importantly! – incredible pace will make him an asset to any side," says the statement.
"I love football and have played PES for as long as I can remember," said Bolt. "It's the best football game there is, and it's a great honour to be a part of it and its success."
"When the opportunity arose to be a player in PES 2018, it was too good to be true. Having my face and movements scanned for use in the game was a fascinating process and I hope those who pre-order the game make full use of my pace and skill!"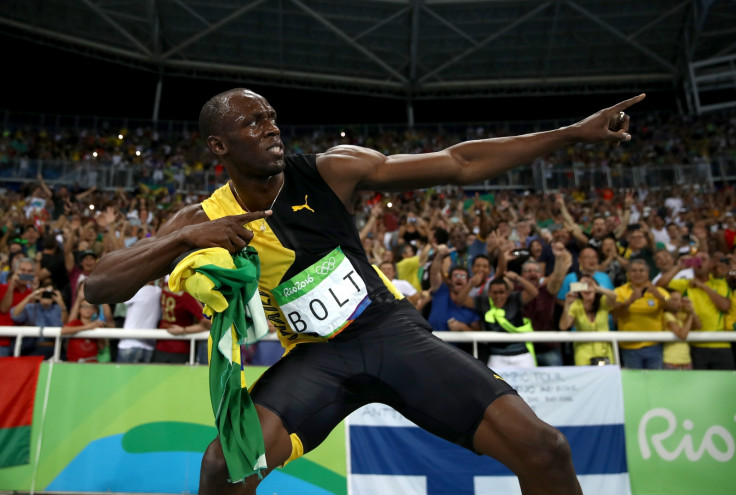 Bolt has long-expressed a desire to become a professional footballer following his retirement from athletics. "It's definitely something that I want to do and we're putting things in place to make it happen," he told Sky Sports News last year.
"There has been a lot of talk and a lot of work and we'll see what happens with that. The boss of Puma knows Dortmund and he made the call. They said they didn't mind and they'd be excited to have me train with them.
"I'm going to do that after the season and see what happens. It'd be something big for me - if I could get in the Manchester United jersey that'd be massive for me."
Pro Evolution Soccer 2018 is set for release on 12 September in the US and 14 September elsewhere, for PS4, Xbox One, PS3 and Xbox 360.
For all the latest video game news follow us on Twitter @IBTGamesUK.