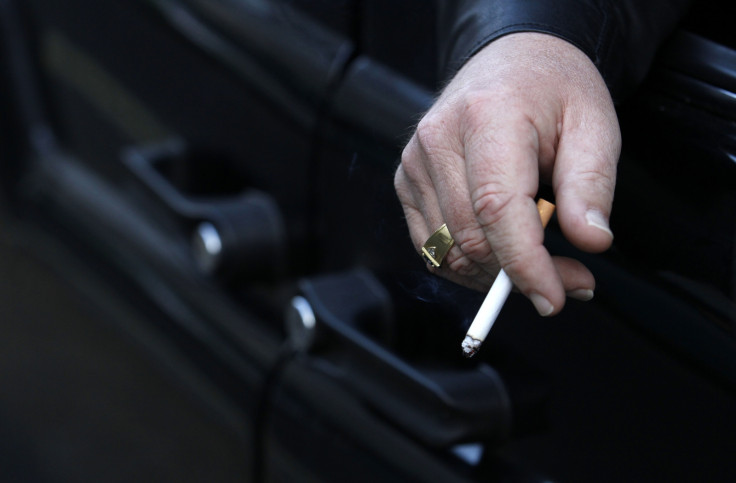 The ban on smoking in cars when children are present has been described as "useless and redundant" after it was revealed that only one fine has been issued since it was introduced last year.
The government introduced the law banning smoking in a car or other vehicle when travelling with anyone under the age of 18 in October 2015 as part of plans to reduce children being affected by second-hand smoke.
However, according to figures obtained by the Press Association via Freedom of Information requests, Northumbria Police has been the only force out of the 42 in England and Wales to have issued the £50 ($62) penalty.
Elsewhere, Metropolitan Police, Devon and Cornwall and Dyfed Police all chose to give warnings to those who they found smoking with children in their vehicles. Merseyside Police also received reports of two alleged offences in moving vehicles but were unable to trace the drivers.
Greater Manchester Police also said there was some confusion to the law as it is "unclear from the legislation who can issue such fines on whose behalf". The force added in a statement: "As it stands, an officer would be unable to summons for the said offence until all is agreed and a devised system is in place."
Simon Clarke, director of smoker's group Forest, described the law as "useless and redundant". He added: "Not only is it unenforceable, the impact on public health is almost zero. Even before the ban, very few people smoked in cars carrying children. The overwhelming majority of smokers know it's not considerate. They don't need busybody politicians telling them how to behave."
A Department of Health spokesperson said: "We have always been clear that the measure of success for this legislation will be in changes in attitude and behaviour, not the number of enforcement actions. It is encouraging to see that recent reports show compliance is high and the new law is popular.
"The police can use the traffic offender report to pass information to local authorities who can issue the fixed penalty notice and collect the fines."