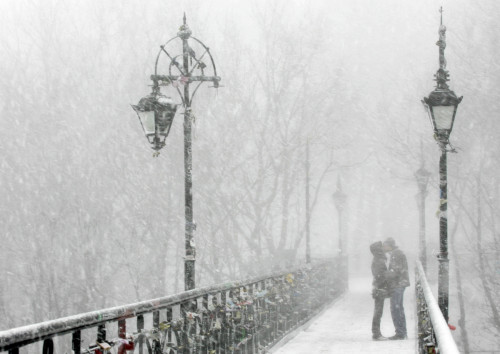 The Saint Valentine's Day, which is today celebrated more in connection with the romantic love between couples, could be the ideal time for a romantic getaway.
As Valentine's Day 2014, which falls on 14 February, is round the corner, travel experts at Virtuoso, a leading luxury travel agency, puts out the five most popular romantic destinations for this year, voted by thousands of its avid luxury travel advisors.
Italy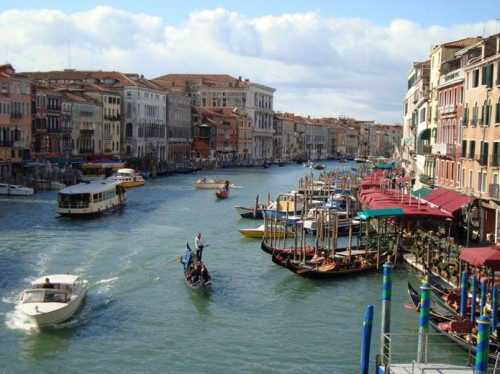 "The Creator made Italy from designs by Michelangelo." – Mark Twain
Italy's romantic appeal for visitors is not new but the country remains unbeatable in being the world's most romantic destination every year. Italy mesmerises with art, architecture, opera, beauty, history, and of course, fashion.
From a gondola ride in Venice to a romantic stroll along Cinque Terra on the Italian Riviera, Italy treats couples with romanticism unmatched. A visit to Colosseum in Rome or to the ruins of Pompeiiis is ideal for those couples who want to experience the old world charm.
French Polynesia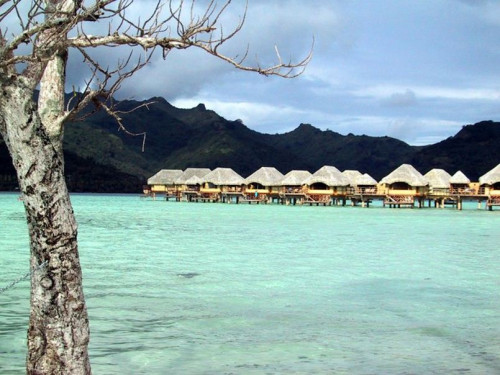 This group of French islands is high in mountains and coral reefs. Tahiti is the most popular island in French Polynesia known for its beauty and romantic escapade. The island in South Pacific Ocean also has valleys cut by rivers and waterfalls and summits as high as 6,500 ft.
Bali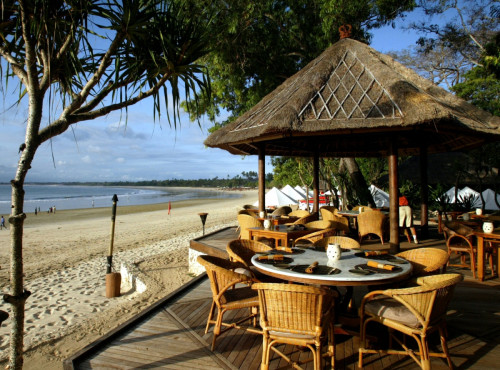 Pictured is an aerial view of a white sand beach facing the Indian Ocean in Nusa Dua, Bali. The Indonesian resort island is growing as a romantic getaway, attracting tourists to its picturesque surroundings and friendly locals.
Bali recently got international exposure as the host of the 63rd Miss World contest held in September. The contestants' visit to Bali's popular tourist attractions such as ancient temple of Tanah Lot, located off the island of Bali, and the volcanic mountain temple of Pura Besakih gave an exposure to the Balinese culture.
France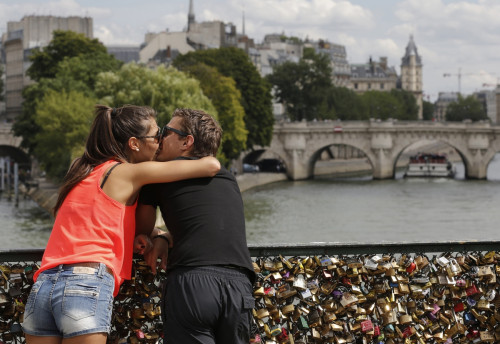 Popularity of France among lovers and newlywed couples is not uncommon. The never-dying romanticism of Paris keeps it as the top choice of Virtuoso.
From country side villages to luxurious hotels overlooking Eiffel Tower and River Seine and to the modern art galleries, France offers one of the world's best romantic experiences enthused with history, adventure, culture, love and beauty.
Maldives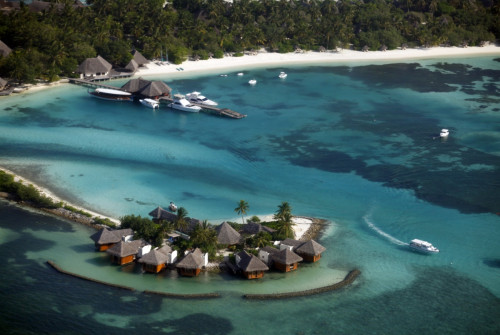 Yet another beach paradise in Indian Ocean, Maldives sweeps visitors away with its thousands of coral islands. The archipelago houses a host of romantic resorts overlooking the emerald waters.
Located south-southwest of India, Maldives also offers water sports and a great opportunity to dive into the world of sea with snorkelling and in multiple reef areas.