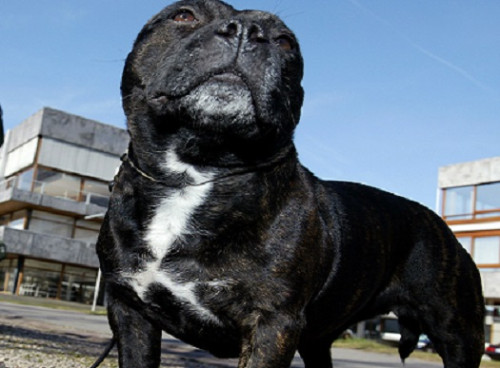 A man is in the doghouse after he was discovered by his girlfriend having sex with her pet hound.
The woman uncovered the perverted act by Wayne Bryson, 19, after he made a video of it on his phone.
He was exposed when she went through his phone looking for pictures.
Bryson, from Louth in Lincolshire, was depicted in the disturbing footage having full intercourse with the Staffordshire bull terrier.
Appearing before Skegness Magistrates Court, Bryson said he could not explain why he interfered with the animal in that way and that it had only happened once.
He admitted performing an act of sexual penetration with the animal under the Sexual Offences Act. Bryson has been banned from being alone with any animal ahead of sentencing.