What happens when you mix Tron, The Fifth Element and Avatar with a tiny dash of Star Wars thrown in for good measure? Well, if such a thing was ever made, it would probably look a little like Lionsgate's upcoming sci-fi adventure Valerian And The City Of A Thousand Planets if the teaser trailer is anything to go by.
Set against The Beatles' Because, the first look footage sees leads Dane DeHaan and Cara Delevingne galavant around space, getting themselves into all kinds of action-packed and thrilling situations. We are also given a glimpse of Rihanna in a mysterious supporting role.
While the clip doesn't really give anything away in terms of plot, it certainly boasts some dazzling visuals such as futuristic, bright and busy city scapes, grandiose spaceships, flying robots etching walls with lasers, and a whole host of unique-looking aliens. Hardly surprising though, given that the film is directed by visionary filmmaker Luc Besson, the man behind Lucy and Léon: The Professional.
Based on the French graphic novel Valérian And Laureline, the movie centres around two time-travelling human operatives (DeHaan and Delevingne), who are tasked by the government to maintain order throughout the universe.
While Laureline is very focused on the job, Valérian has other ideas when it comes to the two of them, however, his philandering relationships with women and her more old-fashioned approach to romance means she is continuously rebuffing him.
Putting their feelings aside (although we sense that could change by the end of the film), the pair embark on a mission under the direction of Commander Arün Filitt (Clive Owen), to investigate the intergalactic city of Alpha − a place that is home to thousands of other-worldly species from all four corners of space.
An advanced and diverse civilisation, most Alpha residents believe that uniting their talents, technology and resources can make for a better world for all, but unfortunately for the human agents, there are some rebels who don't agree and will stop at nothing to keep peace from happening.
Produced by Besson's wife Virginie Besson-Silla and also starring Ethan Hawke and John Goodman, Valerian And The City Of A Thousand Planets is scheduled to touch down in both the UK and the US on 21 July 2017.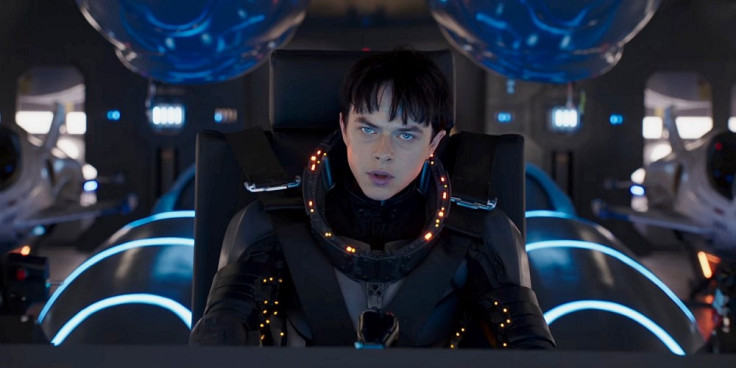 For more entertainment news follow A-List on Twitter @Alistinsider