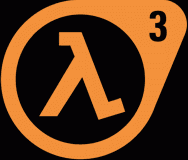 While gamers around the world are desperate for updates on Valve's purported Half Life 3, the company has always remained silent on the subject, ensuring that it has always offered little or no information on the existence of the game.
See Also: A Half Life 3 2013 Rumor Round Up That Offers Hope
Co-founder and CEO of Valve, Gabe Newell, who is usually silent, spoke to the Washington Post about many things, including Halflife.
He went on to explain why the company does not rollout Half Life sequel after sequel, even though it makes a lot of financial sense.
"When we started out, we were a single-player video game company that could have been really successful just doing Half-Life sequel after Half-Life sequel," Newell told The Washington Post in the interview.
While gamers wanted nothing more than more blissful Half Life sequels, Newell wanted Valve to go in another direction.
"We collectively said let's try to make multi-player games even though there's never been a commercial successful multi-player game," he says.
The result of that endeavour was Team Fortress, which went on to be a very successful title. What happened next?
"Then we tried to do Steam. There were a bunch of people internally who thought Steam was a really bad idea, but what they didn't think was that they would tell the people who were working on Steam what to do with their time. They were like 'that's what you want to do wit your time, that's fine, but we're going to spend our time working on Half-Life 2. We think you're kind of wasting your time, but it's your time to waste.'"
Steam went on to become a massive success. Apart from boasting over 65 million users, it happens to be the platform of choice for close to 75% of the PC audience when it comes to buying games. "In retrospect, it was a great idea, right?" says Newell.
And what about Half Life 3? That topic wasn't addressed in the interview. It looks like Valve is either way too busy with its Steam OS and machines.