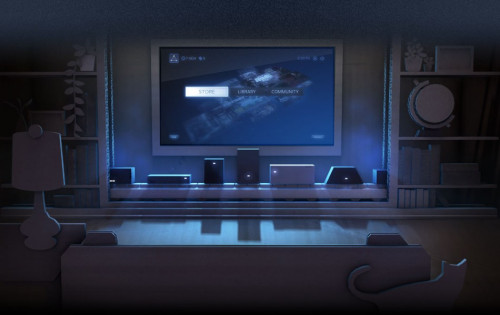 Valve, the company behind the hugely popular Steam game distribution platform as well as hugely popular video games Half-Life and Portal, has announced the first 14 companies who will build a range of so-called Steam Machines, which promise to bring the experience of PC gaming into the living room.
The Steam Machines more closely resemble video game consoles like the PlayStaiton and Xbox than traditional PCs, which is what Valve president Gabe Newell wanted from the project.
Newell's vision was to allow PC gamers to enjoy playing PC games from the comfort of their living room using their large-screen TVs, rather than having to be constrained to a traditional PC form factor.
Release Date
Ranging in price from $499 to $6,000, Valve's Steam Machines should give gamers the ability to choose the power they want, but in a form factor which is much more friendly to the living room than a traditional gaming PC.
While the company made no mention of a release date at its brief press conference at CES in Las Vegas on Monday, Valve business manager DJ Powers told The Verge that its hoping to see some of the Steam Machines on the shelf in the latter half of 2014.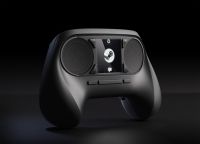 Each of the Steam Machines will run Steam OS, a version of Linux and will come with a Steam Controller which has been designed to work with a wide range of game genres.
"The first generation Steam Machines offers something for every gamer, which is a critical part of extending Steam into the living room," said Gabe Newell of Valve.
65 million users
"With over 3,000 games and more than 65 million gamers on Steam, it's important to offer gamers a variety of Steam Machines that allow them to select what makes the most sense for them."
The 14 companies which will produce the initial raft of Steam Machines are:
Alienware
Digital Storm
Falcon Northwest
CyberPowerPC
Origin PC
iBuyPower
Maingear
GigaByte
Material.net
Webhallen
Alternate
Next Spa
Zotac
Scan Computers
Allowing third parties to build and sell their own Steam Machines has been a key feature of the initiative, but each must comply with a range of design specifications set out by Valve.
300 beta testers are currently testing prototype Steam Machines which were sent out late last year, ahead of the official launch later this year.
Valve president Gabe Newell first revealed his company was working on a living-room friendly PC back in December, 2012.
For all IBTimes UK coverage from Las Vegas, make sure to visit our CES 2014 hub.