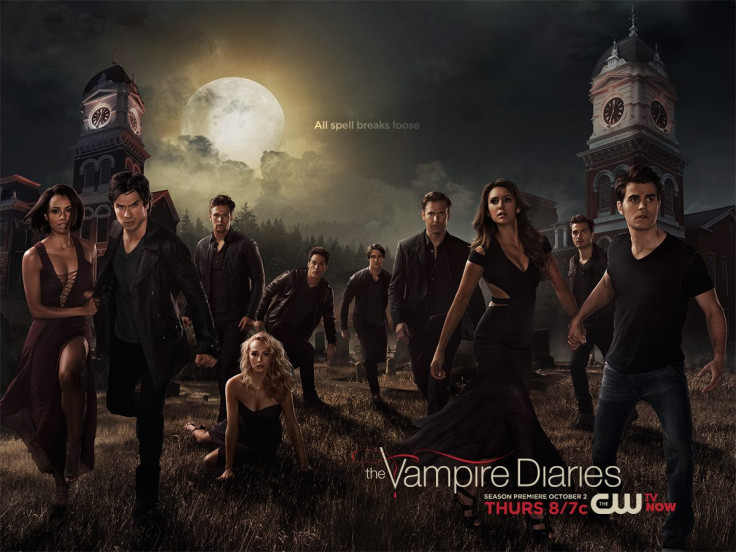 The Vampire Diaries season 6 won't return until next year and fans of the CW supernatural show are wondering what will happen to their favourite characters.
Show producer Julie Plec has recently revealed some spoilers about what lies ahead for the fan favourite series.
According to Plec's question and answer session on Twitter, a proposition "could change Elena's (Nina Dobrev) life forever" while "Stefan Salvatore fixes a friendship....and then some."
The situation has once more put a question mark over Delela's future as Damon (Ian Somerhalder) and Elena are separated again, and this time by the notorious Kai.
The Gilbert daughter has been kidnapped by Kai and her fate is unknown while Steroline are coming closer after Caroline's mother's illness.
The show producer also teased that there will be a lot of changes in relationships when the show returns, and said, "There will be a hook-up, a break-up, and a make-up. Not necessarily by the same couple." There will also be "A LOT of kissing. By more than one couple."
The mid-season finale of TVD ended with Kai draining all the magic from Mystic Falls resulting in breaking the Traveller's spell. However, the notorious one has started troubling the vampires by time locking them.
The upcoming episodes from TVD will also bring a lot of tears, as the psycho serial killer is still roaming free and getting more powerful day by day.
"2015 has some really tremendous stuff coming. Kai is a d#$k, no shocker there, but I also cry every single freakin' episode I've seen," Plec said during the Twitter Q&A.
The Vampire Diaries season 6 returns on 22 January on The CW network.