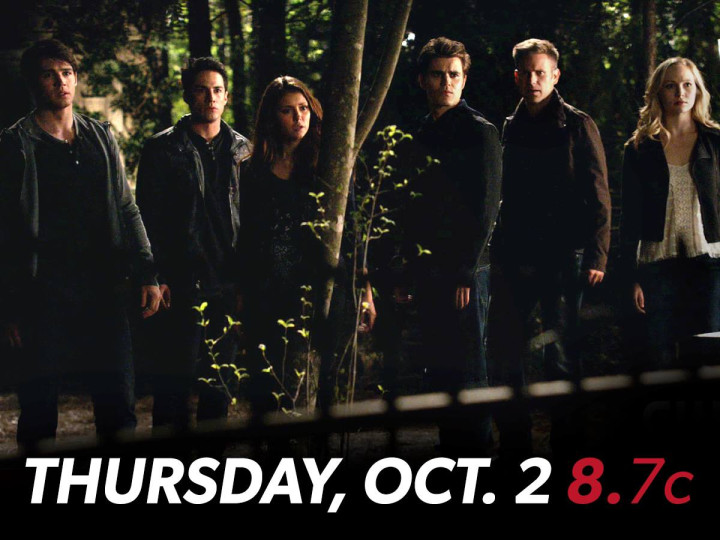 The Vampire Diaries Season 6 is just a fortnight away and fans are eager to know about the future of Damon, Elena and Stefan, Caroline romance.
The Season 5 of CW network's popular vampire drama concluded with a major cliff-hanger suggesting that Damon Salvatore and Bonnie are dead as they were shown trapped in the Other Side, which was on the brink of collapse.
Though it is yet unclear whether Damon returns to the show as a vampire or not, the future of Steroline has been confirmed by the show producer.
In an interview with E Online, Julie Plec said that there is a threat to the long-standing friendship bond between the younger Salvatore brother and Caroline.
"Caroline isn't going to let Stefan off the hook very easily. In fact, his determination to move on and start a new life after the loss of his brother may ultimately ruin the friendship he's built with her over the years," Plec told the website.
The show producer also revealed that Alaric will return to the show but will face difficult times with his new vampire identity.
"Alaric is having a hard time reconciling his former self with his new vampire identity. And when he meets a fascinating and smart new woman, it makes it even more difficult," he said.
Meanwhile Buzzfeed, in its report, has published the poster of Season 6, which shows Damon and Elena being dragged way apart while Caroline appears lonely in the group.
The picture can also ruin the hopes of Delena fans, who are eager to see the toxic love reignite between the couple who are currently separated by death.
The Vampire Diaries Season 6 premieres on CW network on 2 October.