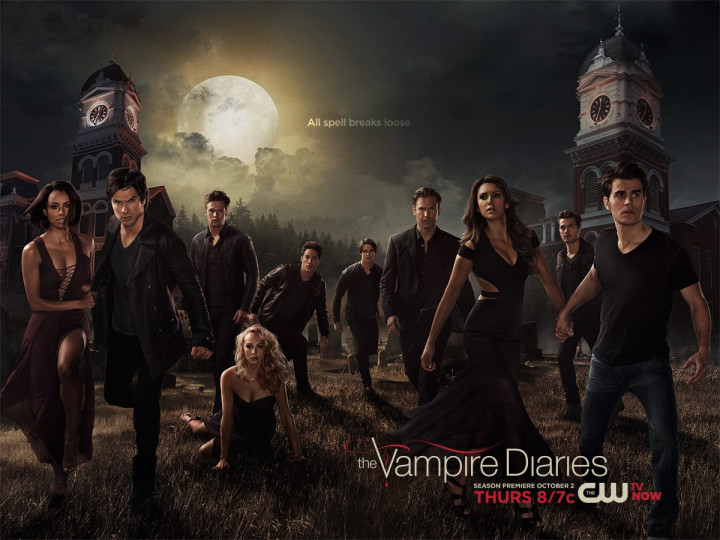 The Vampire Diaries Season 6 Episode 4 is all set to break many Delena fans' hearts as Stefan is all set to propose to Elena Gilbert in the Black Hole Sun.
The official synopsis of the next episode of the CW's smash hit supernatural series via Hypable reads:
"When Damon and Bonnie realize that uncovering a time in Damon's past may provide clues to finding their way home, Damon is forced to relive one of the worst days of his life. After an awkward run-in with Jo at the hospital, Alaric steps in to help Jeremy get his life together and cope with the loss of Bonnie. Elsewhere, Stefan attempts to show Elena what it's like to start over and create a new identity, while an unsuspecting Matt finds himself in a disturbing situation when Tripp lets him in on a dark secret. Lastly, Stefan, who is desperate to regain some normalcy in his life, is stunned when an unexpected visitor shows up."
A promo released by CW shows the beautiful vampire trying to convince the younger Salvatore brother to come back to his friends, fight to reclaim Mystic Falls and leave his 'fake life' in Savannah.
"Savannah's not your home, Stefan. It's an escape. A hiding place. This is your home," Damon's toxic lover told her ex-boyfriend.
While Damon and Bonnie are struggling to find a way back home, Elena erased all her memories related to the elder Salvatore bother as she was unable to cope with his sad demise in the TVD Season 5 finale.
Trapped in the Mystic Falls of the 90s, Damon needs to relive some of his worst nightmares in order to solve the riddle of why they both are living the same day again and again for the last four months.
Bonnie, meanwhile, regains her powers after they meet the mysterious Kai.
Watch the Vampire Diaries Season 6, Episode 4, Black Hole Sun on the CW network on Thursday night.