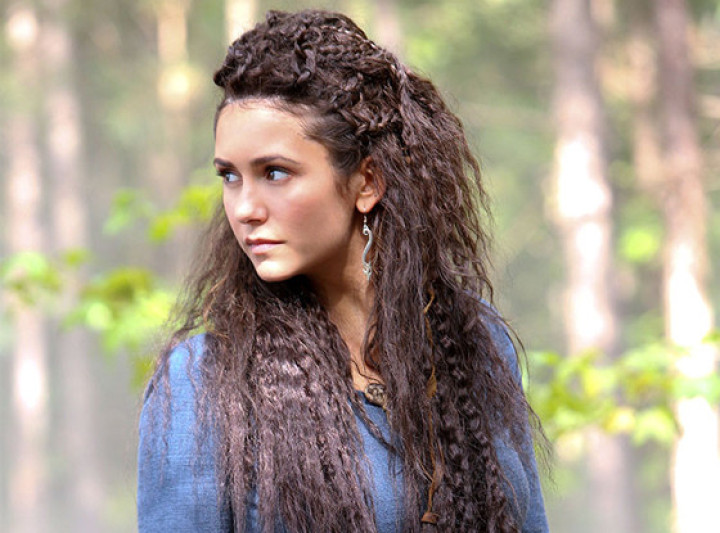 The first look of Nina Dobrev's character Tatia, the original doppelganger, is revealed.
Nina Dobrev will guest star in The Originals, to play Tatia, the woman both Klaus (Joseph Morgan) and Elijah (Daniel Gillies) fell in love with many centuries ago.
Creator Julie Plec teased Tatia's highly anticipated debut and talked about the history of the Vampire brotherhood.
Julie Plec told E!online, "What we remember from The Vampire Diaries, for those who watch both shows, is that [Klaus and Elijah] both loved her, so it's a little bit of history repeating itself like with Stefan [Paul Wesley] and Damon [Ian Somerhalder].
She continued, "And then Esther [Alice Evans], their mother, killed her so that she could make Klaus not a hybrid. There's lots of secrets and scandal and romance and terrible tragedy attached to her character. We'll get to go back into the past to see how that all played out."
As for why it was time to stage another crossover, Plec revealed, "The character of Tatia is part of their history and is kind of a dangling chad. It's something we brought up a long time ago and never paid off."
The Vampire Diaries star Nina Dobrev also shared her tidbits on playing Tatia. Taking on a fourth character was a "really fun" experience, Dobrev teased, and described Tatia as the "most pure" of all the Petrova women.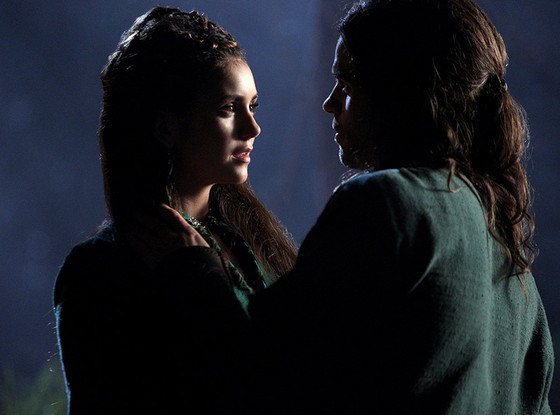 "She's the original and so she kind of feels the most pure, to me, of all the characters, and unaffected and doesn't have all of this previous history of the doppelgangers preceding her to add pressure," Dobrev said of Tatia. "She was just sort of the dealing with love that went wrong."
When we asked the star to predict what would be trending on Twitter on the night her crossover airs, Dobrev said, "#Tatia, #Awesomesauce and hopefully #NinaCrushedIt." Make it happen, Twitter. Make. It. Happen."
Here are a few more promotional pictures.