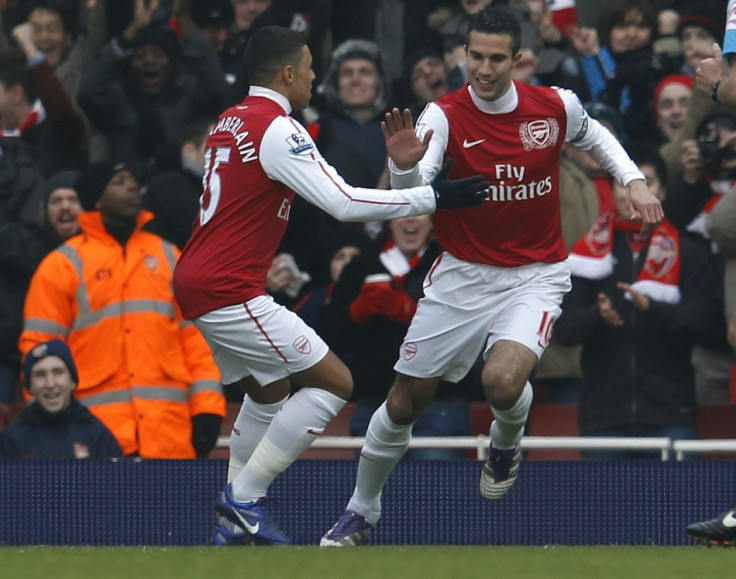 Robin van Persie has warned Arsenal's Premier League rivals that he still has room for improvement, as he targets a strong finish to the season.
Van Persie has been in irresistible form in the campaign thus far, notching 25 goals in 27 league appearances as the Gunners look to secure Champions League qualification.
The Arsenal captain scored twice at the weekend to help the side to a 2-1 victory over Liverpool at Anfield and, with 12 games remaining in the current campaign, he believes there are areas of his game that can still be improved.
"While it was nice on a personal level to score another two goals, I don't really sit down and reflect on the figures," he told the official Arsenal Web site. "There's too much else to do, and you can't dwell on things because there is always room for improvement.
"I lost a couple of balls in the midfield area on Saturday that I shouldn't have, so I'm more interested in focusing on how to avoid that next time."
Meanwhile, former Arsenal defender Kolo Toure has risked the wrath of the club's supporters by comparing the current Manchester City side with Arsene Wenger's 'Invincibles' side of 2003-04.
City lead neighbours Manchester United by two points at the head of the Premier League table and remain favourites to claim their first league title since 1968.
"The quality is the same because we had 24 great players at Arsenal and here is the same, we also have 24 great players. Here you can change any player," Toure is quoted on Goal.com.
"David Silva didn't play [against Bolton], but we still won the game. [Sergio] Aguero didn't play, but we still won the game.
"In our time at Arsenal it was like this. Dennis Bergkamp was on the bench, Kanu was on the bench, but we still managed to win the games.
"That's really important when you have a big squad like that, that you can change, give some players a rest and this can be really helpful come the end of the season."