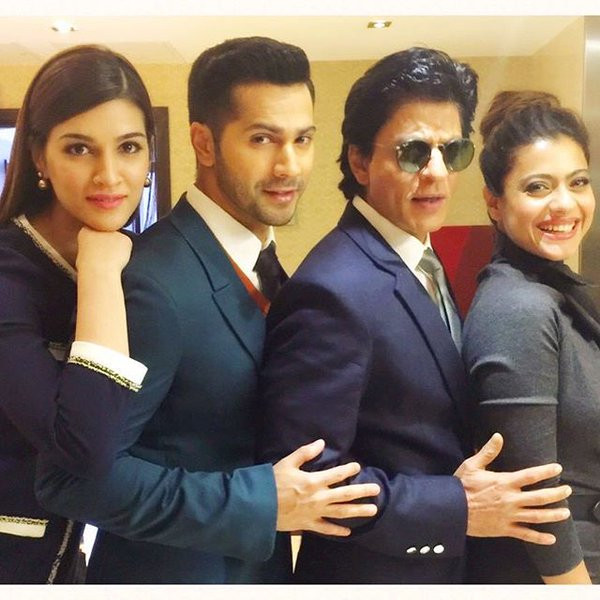 Shah Rukh Khan has described his and Kajol's love track in Dilwale as a "fast and furious, intense love story."The film is highly anticipated as it sees one of Bollywood's most iconic romantic pairings reuniting on screen.
Speaking at the London press conference on December 1, the actor revealed the underlying themes of the film, explaining that the film features an element of the past and present. He explained: "The main one, being the Rohit Shetty kind of cinema, a full entertainer blockbuster – holiday time, a funny kind of film, which will have songs and dances, fight, action and a huge dose of comedy. But for the first time Rohit has also tried something different – to create the magic of love or a prevailing love story throughout the film.
Dilwale sees Khan and Kajol back together, five years after My Name is Khan and 20 years after they starred in the seminal film Dilwale Dulhania Le Jayenge, the film that defined romance in Indian cinema. The pair are seen once again recreating the magic of their screen romances for the stunning track Gerua, which was filmed on location in Iceland.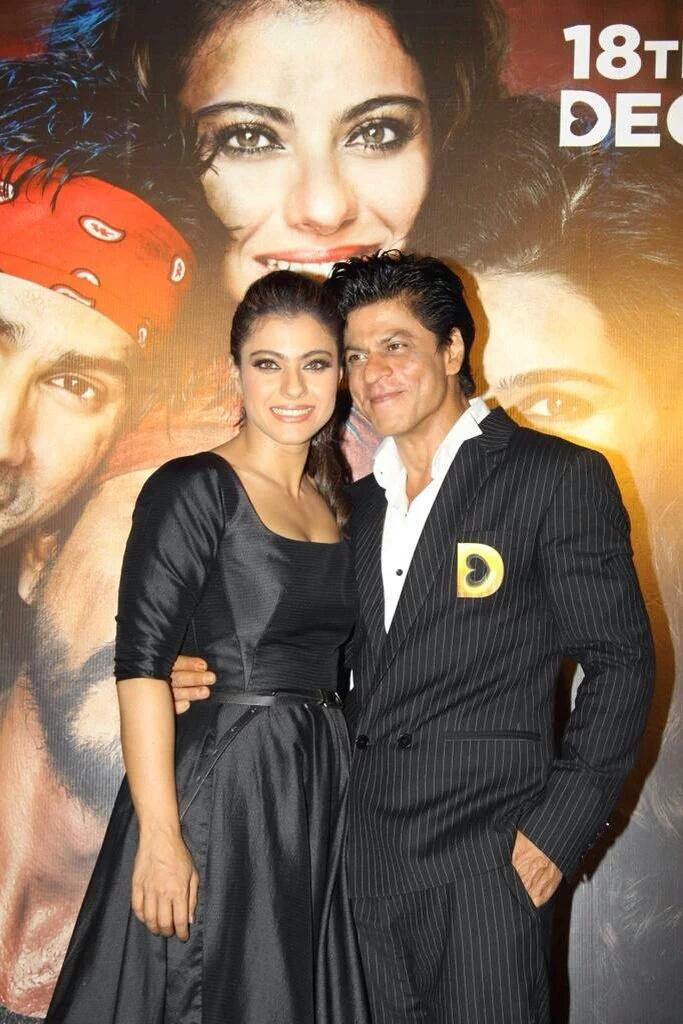 Describing how the love story in Dilwale was developed, Khan said: "Kajol and me have done so many love stories over the last 22 years, that it's very difficult to find a new kind of love story for us. So, the kind of love story we've done before – the sweet, pretty, nice, energetic (and) lovable is now being done by Varun (Dhawan) and Kriti (Sanon) in the film and I must add, much better than we could have ever done before."
"We also have to have a love story, and our love story is very intense and different – we call it the 'fast and furious' – as an ode to the film and to Rohit Shetty because he's dealing in cars and (he's) very fast and furious – so ours is a fast and furious swift, intense love story."
Kriti Sanon, who plays 'Ishita' described her character's very modern relationship with Varun Dhawan's 'Veer'. "Our love story is more like today's generation because it's more sweet, it's honest, its real, it's more like how you talk to your girlfriend these days," she said.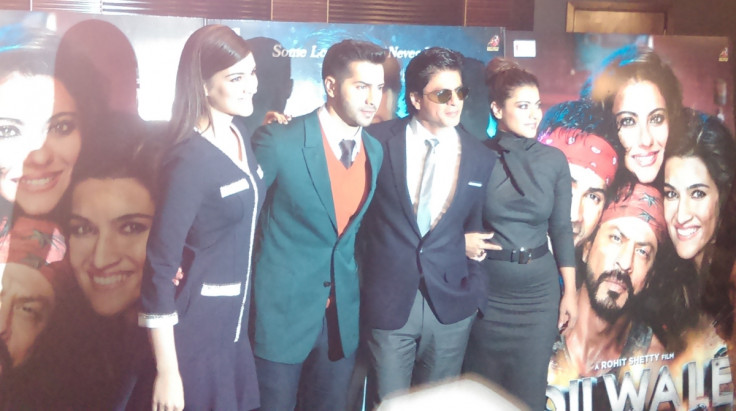 Dhawan added: "The love story - we tried to keep it more today, the banter is more comical in that sense, because we don't take ourselves seriously. I look at it this way, their love story is more intense, 'janam janam ka' (for life-long). Ours is a lust story, theirs is a love story!"
Shah Rukh Khan, who is universally recognized as the ultimate romantic Bollywood hero, and romance personified, defined how the portrayal and definition of love has changed from Dilwale Dulhania Le Jayenge to Dilwale.
"I think the definition of love will always change with age and space and time and your heart and you can't have one definition of love," he explained. "There is a lot of love in it, but there is also a lot of angst, but there is also a lot of other stuff happening around it also. I think that's really what makes it interesting. It would not be interesting otherwise for us to do, or for you guys to watch for that matter. I mean we've done a 'K3G' ('Kabhi Khushi Kabhie Gham'), we've done a 'Kuch Kuch Hota Hai', we've done a 'Dilwale', we've done a hell of lot of films, so I think we would have to do something unusual and different."
Dilwale releases worldwide on December 18.
Watch Shah Rukh Khan and Kajol in the romantic song Gerua: