We're honoured that @iamsrk made #ThisMorning his first stop today! Watch here: https://t.co/MtzqDmmRTn #SRK pic.twitter.com/duDLIH3fbD

— This Morning (@itvthismorning) December 1, 2015
Shah Rukh Khan descended on London today (1 December) for a whirlwind promotional tour for his next Bollywood blockbuster Dilwale. Dubbed the Dilwale UK Takeover, Shah Rukh dominated British TV news and media, sparking a fan frenzy, as the King Khan came to town and took over the airwaves.
Flying into the UK with cast members Kajol, Varun Dhawan, and Kriti Sanon, his first stop was ITV's This Morning, where he joined Eamonn Holmes and Holly Willoughby for a Bollywood 101. Dubbed India's answer to George Clooney, Khan who is arguably the world's biggest movie star, described the 'masala' cinema of India and his evolution from actor to superstar.
"I was a very serious actor when I joined films," he explained. "I was from theatre for seven years. I wanted to play characters. But suddenly you break out into a dance and that throws the character out of the window."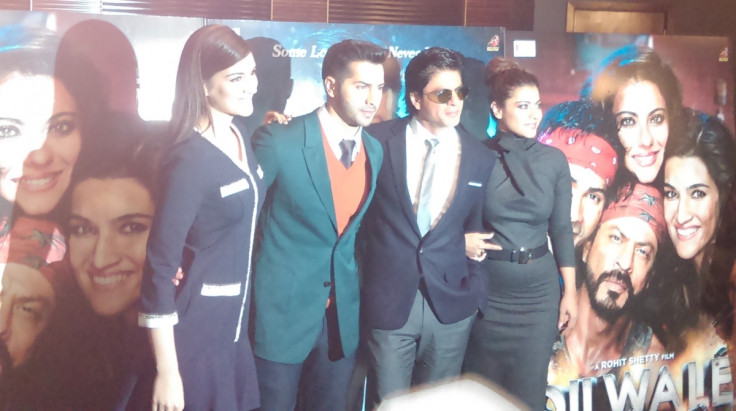 Famed for his incomparable work ethic, Khan explained that he has been known to work for 22 hours a day straight and admitted to being a workaholic. "I love to work," he said. "I was doing one film at a time and getting very bored. My kids are in London and I miss them. So I thought I should make more films."
Clearly impressed at meeting Khan, an excited Holly Willoughby said after the TV interview: "My favourite bit of today was meeting somebody I had never met before. Shah Rukh Khan!" "He's got star quality written all over him," gushed Eamonn Holmes. "He drives a very big car and he's been in some of the biggest grossing movies of all time."
Shah Rukh's next stop was a photo call and press junket in central London, hosted by Bend It Like Beckham actor Ameet Channa, where the lead cast of Dilwale took questions from the assembled media.
Co-star Kajol, with whom Khan has forged an enduring and iconic on-screen partnership that has spawned seminal films in Indian history such as Dilwale Dulhania Le Jayenge, said that more than thinking about the impact of their romantic pairing, when they are making films the focus is on having fun.
"I have too much fun working with him," she explained. "It's amazing to see that kind of energy, that passion, that wanting to do your best even at four-thirty in the morning. I find that amazing, I find that honest and I don't think that has changed at all."
Offering his own explanation as to why their on screen romances have captured the hearts of millions, Khan attributed it to their enduring friendship and the love of the audience.
"We started off together and that has a huge place in our hearts. We can joke, we can laugh about each other and we can also be very serious about the work we do. And we share this camaraderie, this funny space of a relationship where stardom came to us even before we knew it. And it just carried on with every film we did. We never worked for that. It was the scripts, the directors, the stories, the love of the audience. It just happened."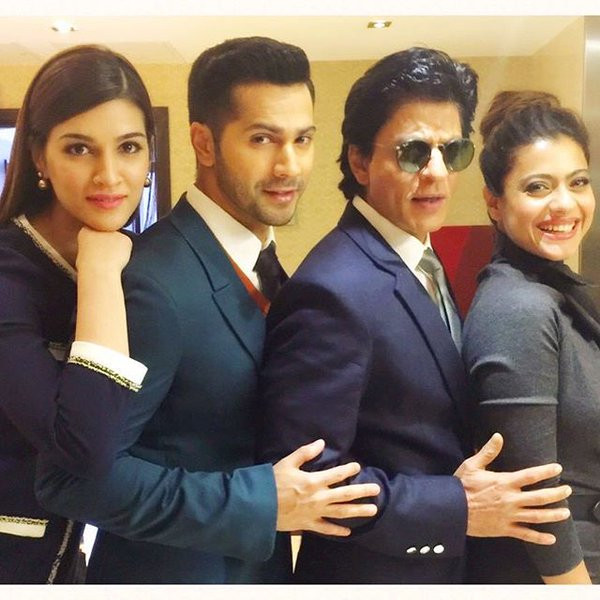 For relative newcomers to the industry Varun Dhawan and Kriti Sanon, the chance to star in a movie alongside the two screen icons was an unmissable opportunity. "The cast of this film comprises some absolute legends," said Dhawan. "There's obviously Shah Rukh and Kajol, there's Johnny Lever, there's Boman Irani, Kabir Bedi. There's so many talented actors there that for me just to be part of a film of this scale and with so much talent, to be part of this film and to get the chance to learn so much, was overwhelming."
Appearing at her first UK press junket, Kriti Sanon admitted there was pressure to starring in a movie with the iconic stars renowned for their on screen 'jodi." (pairing)
"I don't think you can ever compare our jodi with Shah Rukh and Kajol. They are legendary," she explained. "Our love story is more about our generation. It's sweet and it's honest, its real, it's more like how you talk to your girlfriend these days. There are more cute moments."
Following an endless stream of press interviews, the actors headed to the BBC studios for an appearance on the One Show with hosts Matt Baker and Alex Jones. Joking about their late arrival to the One Show studio, after being waylaid by an army of fans en route, Khan joked: "We apologise for being late. It was my doing. I'm a superstar."
Greeted with cries of 'I love you,' host Matt noted that it was a familiar reception for the superstar who is greeted by legions of fans wherever he goes around the world. Acknowledging the attentions of his fans, Khan replied modestly: "It's very sweet. Thank you."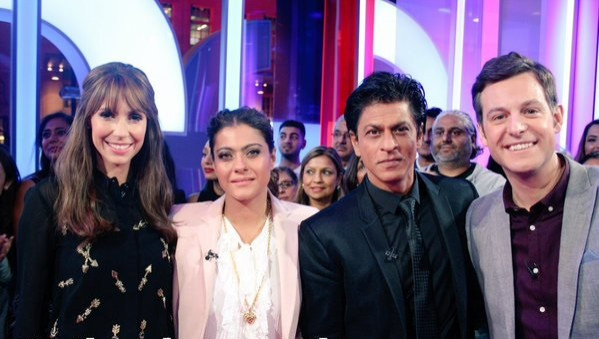 Explaining the universal appeal of Indian cinema or Bollywood as it is commonly known in the West, to a mainstream audience who might yet be unfamiliar with its unique melee of music, drama, action, romance, comedy and overblown emotion, Khan said: "There are lots of fans of Bollywood in Germany and I asked them once why do you watch our movies when you don't know the language. They said 'because we feel the emotions. The happiness, the laughter, the sadness.' That's why we like it."
After the TV interview the stars hot-footed it to Feltham Cineworld, where thousands of British Asian fans had gathered since 11am to meet them. Making their way through the throng, the stars tried to make themselves heard under the deafening roar of the crowd. To the delight of the fans, Khan treated them to dialogues from his films and took to the stage with his fellow cast members to dance to their songs Gerua and Manma Emotion.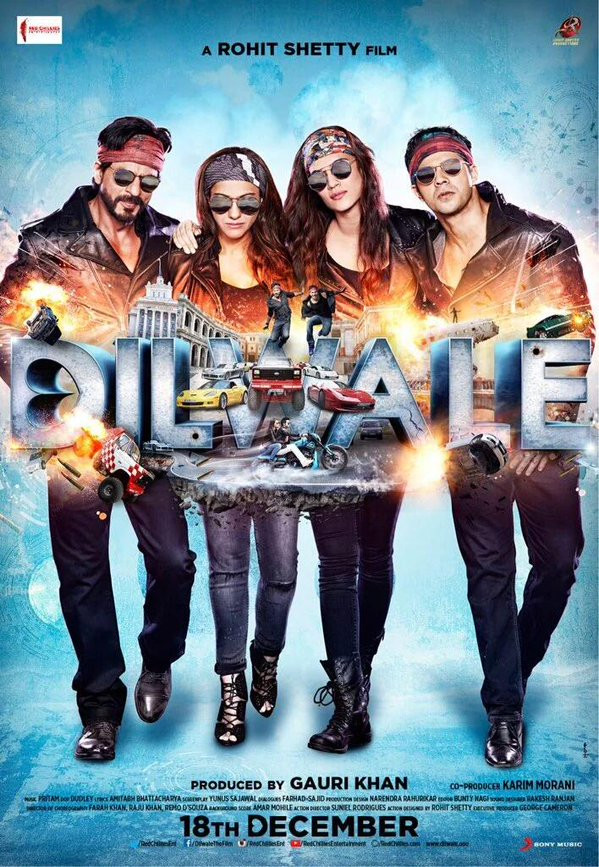 Concluding a day of interviews and press interactions, the 50-year-old star showed no signs of waning, driven by his dedication to his fans and his passion for the cinema of India. "There is nothing more important for any of us than that we can feel we can entertain you," he said. "There is nothing more. That is the biggest gift for us."
As the UK press tour comes to an end, 17 days before one of the biggest Bollywood movies releases, the Bollywood juggernaut moves on to its next destination, where Khan will continue his global charm offensive.
Brace yourself. The King Khan is coming your way.
Dilwale releases worldwide on 18 December.
Thanku london #DilwaleUKTakeover pic.twitter.com/E5UKogydbV

— Varun Veer Dhawan (@Varun_dvn) December 1, 2015