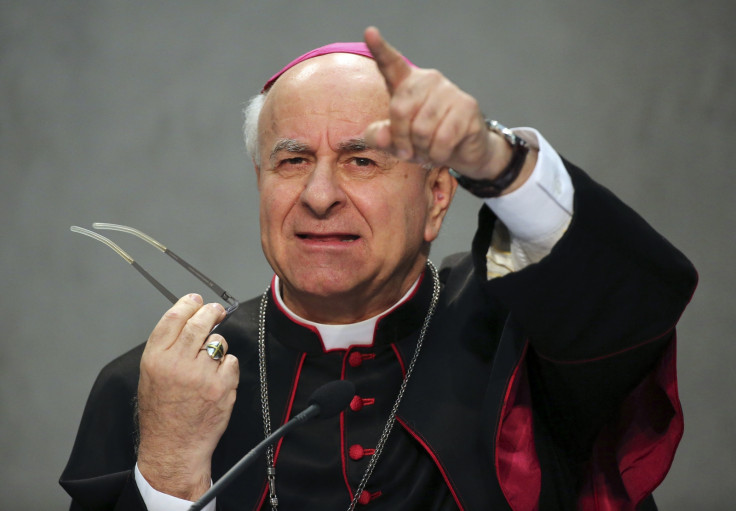 A top Vatican official has been placed under investigation for embezzlement in relation to the purchase of an historic Italian castle in what might become the last of a series of scandal to hit the Holy See, it has been reported.
Prosecutors in Terni, central Italy, have included the name of Archbishop Vincenzo Paglia among a list of individuals suspected of having fraudulently manoeuvred the sale of the 19th-century San Girolamo castle, located on the lush Umbrian hills near the town of Narni, local press said.
The building, which houses an old Franciscan convent, was sold by the Narni City Council to a real estate company named IMI Immobiliare four years ago for about €1m (£700,000, $1.1m).
At the time, Monisgnor Paglia, currently the president of the Holy See's council for family matters, was serving as the bishop of Terni, a diocese which includes Narni.
Prosecutors allege that the castle was sold way below its real value – which they estimate at more than €5.5m – and purchased with church money as part of a criminal conspiracy orchestrated by the archbishop, Il Corriere della Sera reported.
The director of IMI Immobiliare (the buyer) was in fact Paolo Zappelli who was also the bursar of the diocese of Terni.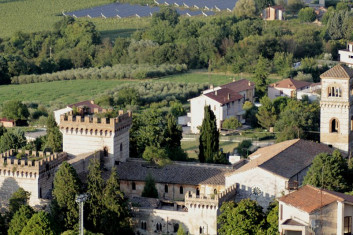 Detectives claim the company completed the purchase with funds from the diocese, which was at the time facing a separate deficit crisis, and later gained it the dubious title of Europe's second most indebted diocese.
It is also alleged that the deal was struck in breach of rules concerning the sale of public property.
Besides Paglia and Zappelli, former Narni mayor Stefano Bigaroni and several other church and council employees are also reportedly under investigation.
The probe could lead to a series of charges including embezzlement, price fixing, criminal conspiracy and fraud.
Paglia left Terni after 12 years as bishop in 2012, when he was appointed to his current office by Pope Benedict XVI.
One year later the Vatican brought in a special administrator to take care of the diocese finances after it emerged it had piled up some €20m in debts.
The same year, when asked about the Castle purchase by L'Espresso magazine, Paglia denied any wrongdoing.
After reports of the fresh probe emerged, he told Ansa news agency: "I obviously remain at detectives' disposal and have full confidence in earthly justice."
The San Girolamo castle is said to lay abandoned.