Vatican seizes accounts of former Holy See bank managers and lawyer
Accounts seized as part of €60 million embezzlement investigation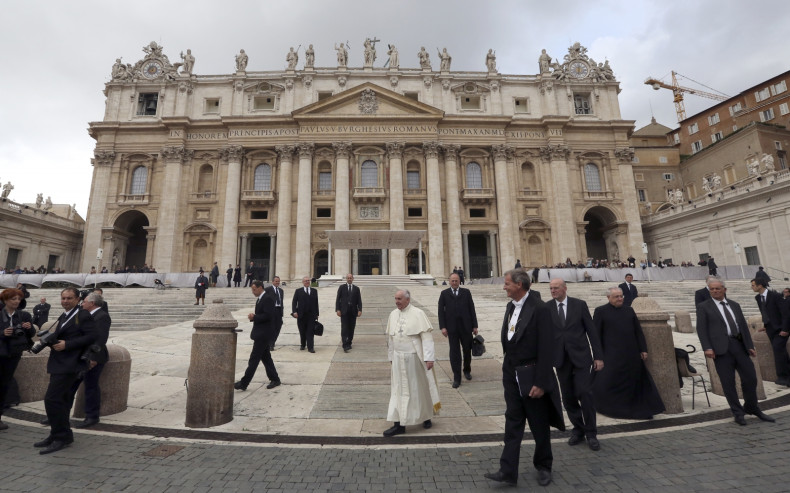 The Vatican's bank has seized accounts belonging to two former bank executives and a lawyer as part of a €60m embezzlement investigation.
The Institute for Religious Works (IOR) says it had pressed charges against the trio two earlier in the year, and that the "accounts held by the concerned individuals at the IOR have recently been seized".
Vatican prosecutor Gian Piero Milano named the accused as former bank president Angelo Caloia, ex-director general Lelio Scaletti, and lawyer Gabriele Liuzzo.
Vatican spokesperson Federico Lombardi reportedly told Italian media that the trio were suspected of embezzlement. However, the IOR has refused to comment, citing the "ongoing judicial enquiry".
According to reports, the trio are accused of stealing between €50m and €60m (£39.43m and £47.31m) while managing the sale of 29 buildings between 2001 and 2008.
The alleged fraud was discovered during an external audit of the Vatican's finances carried out in 2013.
The investigation is part of a drive to improve the transparency of the Vatican administration and finances, an endeavor that has accelerated under Pope Francis.
Liuzzo, 91, confirmed in a telephone interview with Reuters news agency that his bank accounts had been frozen. He said the prosecutor's allegations were "rubbish" and that all money from the sales of the buildings had gone to the bank.
Caloia, 75, and Scaletti, 88, did not respond to messages.
Pope Francis has ordered an overhaul of the Vatican's finances, after the IOR was implicated in a series of money laundering operations. The Argentine pontiff, elected in 2013, brought a mandate to make the Roman Catholic Church more accountable to its 1.2 billion followers.
The bank was the primary shareholder of Banco Ambrosiano – a bank with alleged ties to the Mafia that failed in 1982.
The IOR's chairman Roberto Calvi — dubbed "God's Banker" — was found hanging from Blackfriars Bridge in London. His death was linked to the Pablo Escobar's drug cartel.