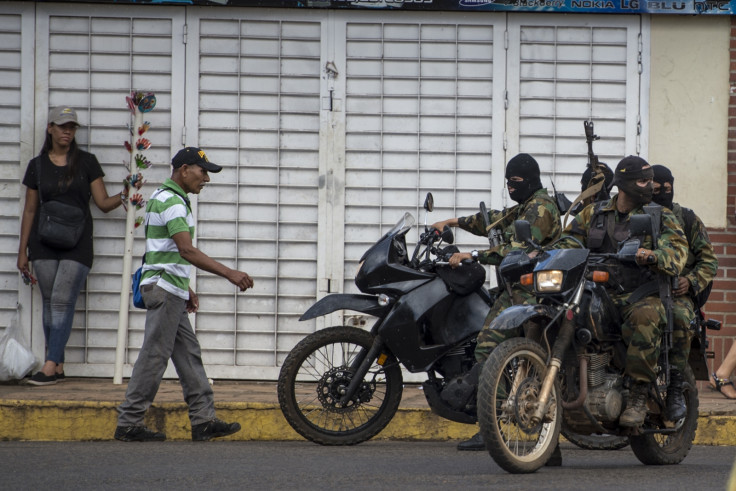 In a shocking turn of events, six children were arrested in Venezuela in connection with the murder of two soldiers. The accused, reportedly taken into custody, are between six and 15 years of age.
The two soldiers – sergeants from the National Guard – were murdered outside a bar in the capital Caracas on 19 March, the BBC reported. The sergeants, identified as Yohan Borrero and Andres Ortiz, were allegedly killed by the children, who are believed to be members of a gang dubbed as Los Cachorros (The Puppies).
According to reports, Borrero and Ortiz were smoking outside a bar early on Sunday morning when two children approached them and snatched one of their bags. The duo chased them, but were soon surrounded by several other children carrying knives, police said.
The soldiers were attacked several times by the group. While, one of them died on the spot, the other victim died at the hospital.
Both sergeants were reportedly not wearing their uniforms at the time of assault.
Venezuela, whose economy has been badly hit due to the sheer decline in oil prices and is facing shortage in essential supplies, has one of the highest murder rates in the world.
According to the Venezuelan Observatory of Violence group, at least 28,479 people died in 2016 due to violence in the country.