Venezuela's ruling party were forced into displaying a "proof of life" video of jailed opposition leader Leopoldo Lopez after rumours spread that he had been poisoned and taken to hospital.
The video was played on state TV after rumours spread across the deeply divided country that he had been moved from his prison cell to a military hospital.
Lopez is in Ramo Verde prison, in Caracas, after being jailed for 14 years in 2014 for inciting violence during anti-government protests.
The country is now going through some of the largest protests since 2014, with hundreds of thousands taking to the streets to try and remove President Nicolas Maduro.
More than 30 people have died and around 300 been injured in numerous rallies taking place in multiple cities over the past month.
Venezuelans are suffering with a deepening economic crisis, food and medicine shortages, with the International Monetary Fund (IMF) predicting inflation will rise to 720% this year and over 2,000% next year.
After the rumours about Lopez spread his wife Lilian Tintori rushed to the hospital. "Please, can you inform us if anyone brought Leopoldo here? Did he enter or not?" she asked.
Hours later, on his own weekly TV appearance, the leader of Venezuela's socialist party, Diosdado Cabello played a 20-second clip of Lopez speaking inside his prison cell.
"I don't understand why they want me to send a proof of life," Lopez says. "I'm sending this message to my family, to my kids, to say I'm fine." The video is dated 3 May.
Venezuelan journalist Leopoldo Castillo sparked concern after he wrote on Twitter: "Information, transfer of Leopoldo Lopez from Ramo Verde to the Military Hospital, without vital signs."
Castillo added that the Venezuelan government's "hypothesis" was that he had been poisoned, reported the BBC.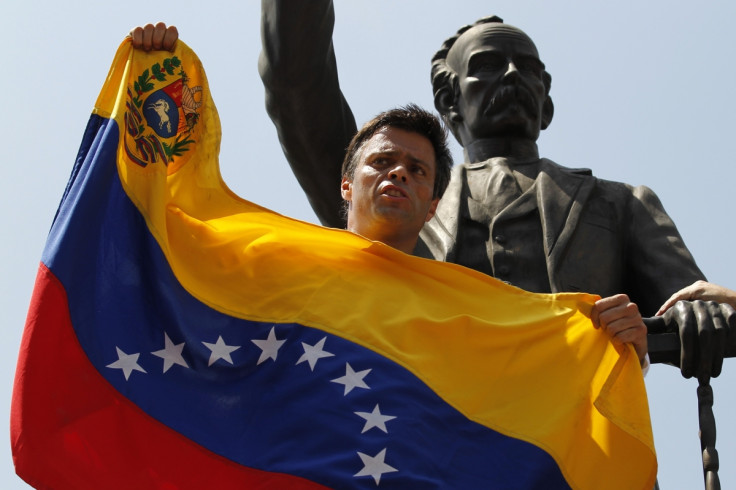 Tintori, who said she has not been able to visit her husband for months, demanded to see him in person after the video was released.
"I've seen the video, but it's been edited," she said. "I can't say anything for certain until I've seen Leopoldo and he has told me what's going on, not just in a video edited by Diosdado Cabello, [from] whom I don't believe anything."
"I won't be reassured until I've see him in person."
Earlier this week, Maduro issued a presidential decree to create a 500-member "constituent assembly" to begin the process of rewriting the statute in a bid to put an end to the ongoing protests against his government.