Venezuela: State security forces systematically abused protesters
Dramatic images of police and soldiers cracking down on young protesters were seen around the world, but less is known about the thousands who were detained.
Venezuelan state security forces systematically abused opposition protesters detained during months of deadly political unrest earlier this year, according to a joint report by New York-based Human Rights Watch and Venezuela-based Penal Forum.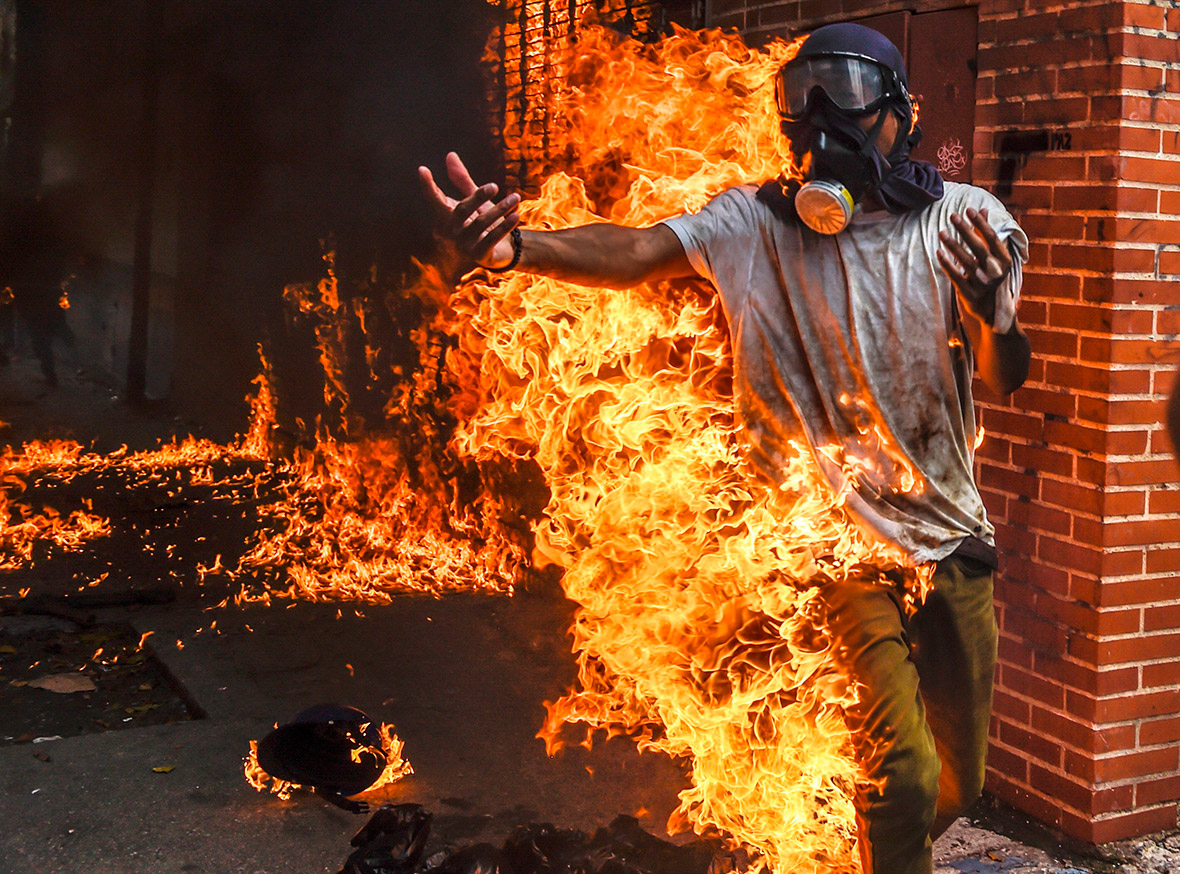 Unpopular president Nicolas Maduro faced four months of almost-daily protests calling for early elections, humanitarian aid to combat food and medicine shortages, respect for the opposition-led congress, and freedom for jailed activists.
More than 120 people died in the unrest, with victims including demonstrators, government supporters, security officials, and bystanders. The opposition and government agencies reported varying tolls and causes of death that focused blame on the other side. Security forces were accused of using 'excessive force' against protesters, including causing deaths by firing tear canisters at close range.
Human Rights Watch acknowledges that some protesters used petrol bombs and homemade mortars in clashes with security forces. But most of the abuses described in its report were not part of any effort to contain violence on the streets.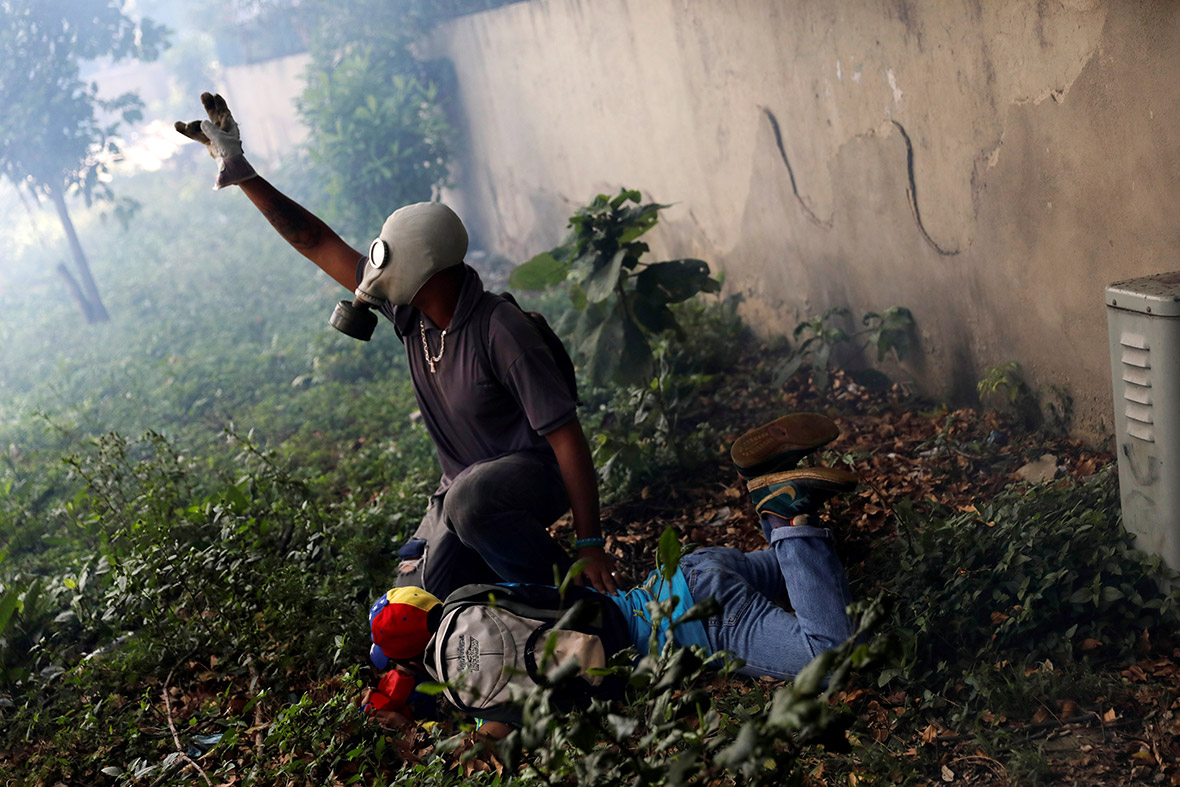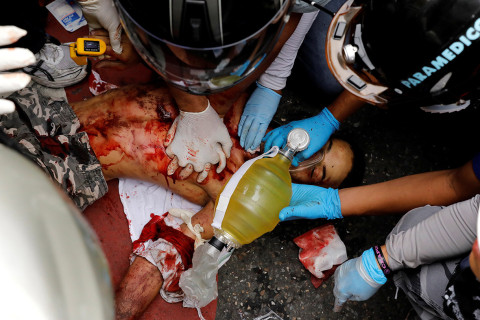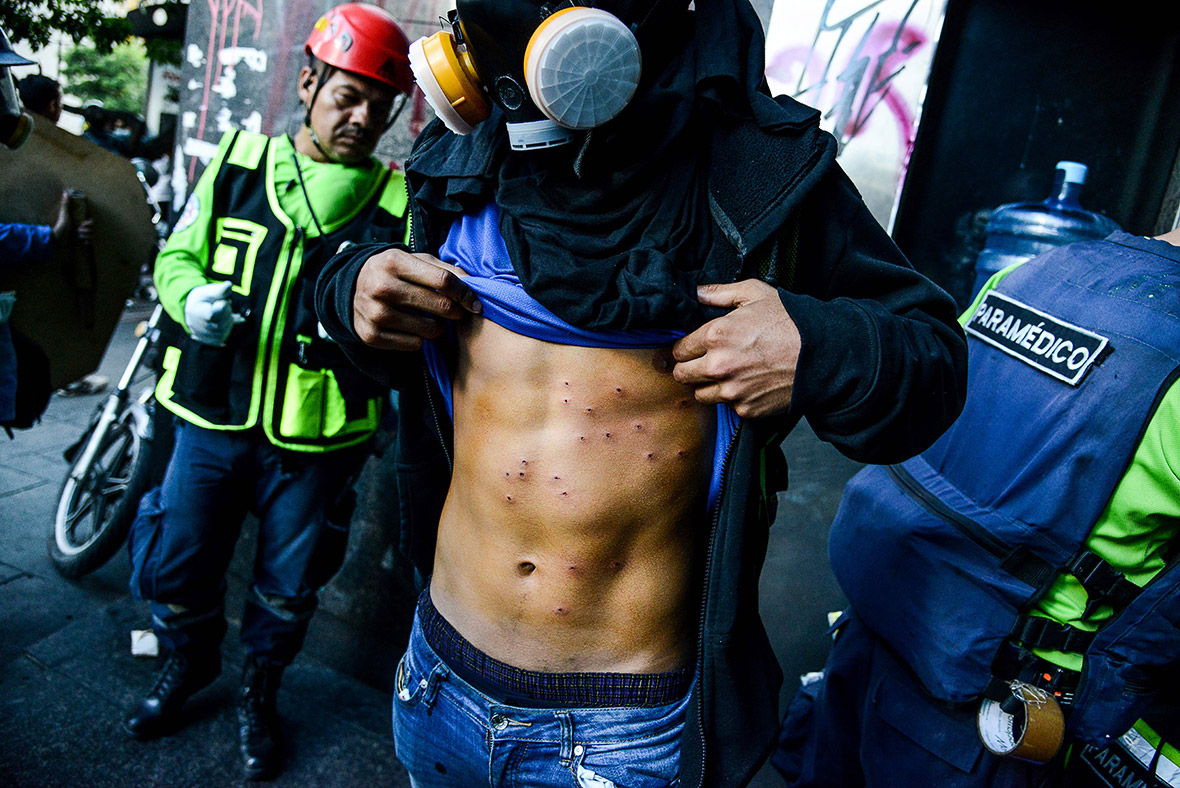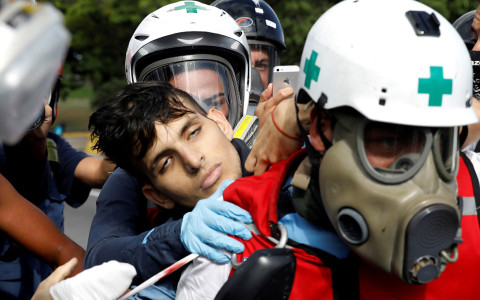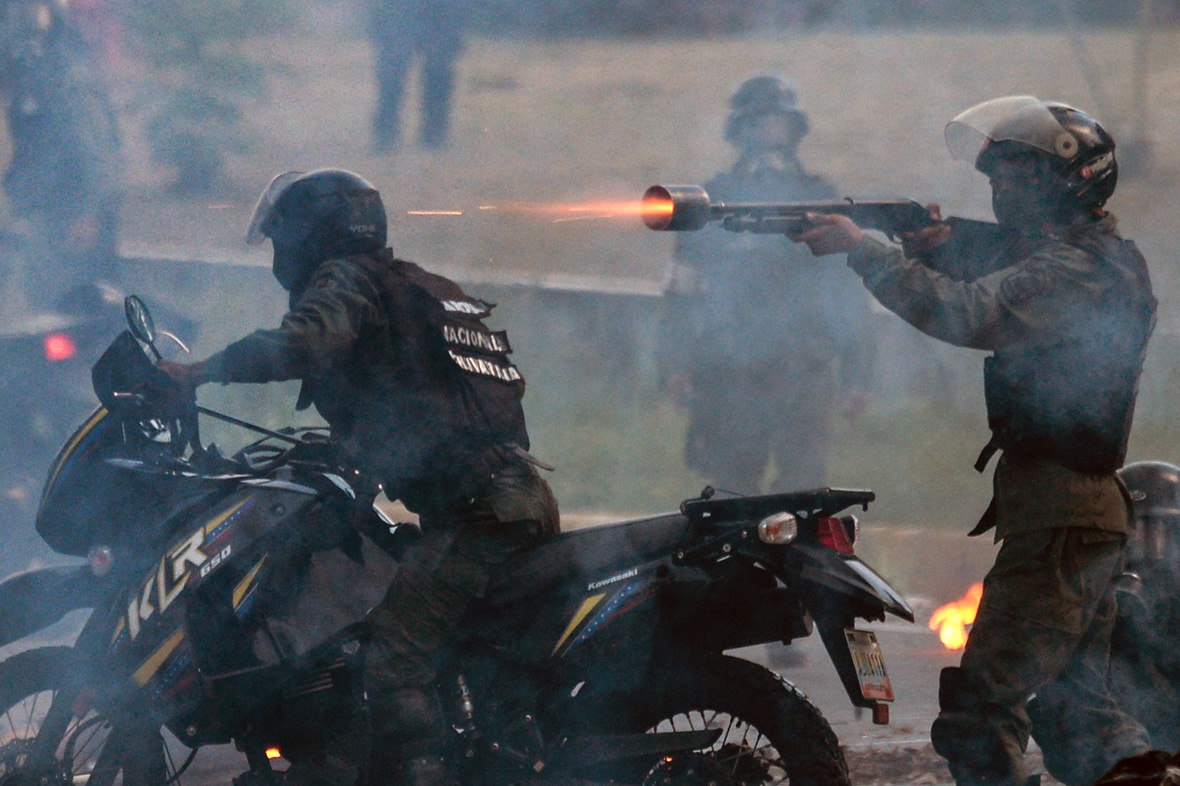 While dramatic images such as these, of police and soldiers cracking down on young protesters were broadcast around the world, less is known about the thousands more who were hauled away and what happened to them in custody out of view of the media and human rights watchdogs.
Some of the more than 5,000 people detained were beaten, sexually assaulted or given electrical shocks. The two rights groups documented 88 cases involving 314 people who described being victimised by excessive force and arbitrary arrests. In some of the accounts, detainees describe being forced to eat food that contained excrement, cigarette ashes or insects. Others tell of tear gas being released in closed environments where they were held.
In one case, a man taken into custody at his home by plainclothes police says he was handcuffed naked at the ankles and wrists and attached to a chain hanging from a ceiling. He says he was then lifted from the floor, soaked with water and shocked with a long metal stick. "We were asked to give you 440, but since you're a little girl, we'll give you 220," an officer allegedly told him, referring to the electrical voltage.
In another case, a witness describes officers inappropriately touching the legs and breasts of two female detainees, including a 16-year-old girl. The man also tells of witnessing officers pull down the pants of another young male detainee, putting tear gas powder and water in his anus and penetrating him with a broomstick.
A 32-year-old man detained during a protest in Carabobo state was allegedly beaten for hours by National Guard soldiers who also threatened to rape his daughter. He said officials also fired tear gas into his cell.
The two rights groups say they have found no evidence that high-level officials have taken any steps to prevent or punish the violations.
Maduro's government has long denied allegations of torture and accuses young demonstrators of instigating violence while seeking to remove the democratically elected president. Protests have died out in recent months following the election of a pro-government constitutional assembly now ruling with virtually unlimited powers.