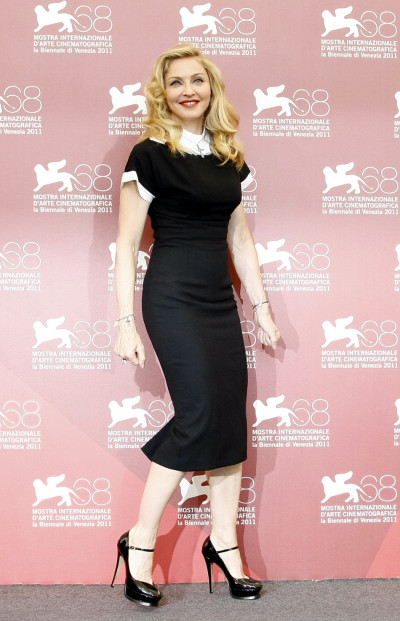 The 68th Venice Film Festival saw both Madonna and Kate Winslet dazzle on the red carpet to promote their films.
Madonna premiered her second feature film 'W.E.' which charts the romance between Wallis Simpson and the man who gave up the crown for her, King Edward VIII, reports the Metro.
The story is told through the eyes of another American, Wally Winthrop, played by Abbie Cornish, who lives in New York in the 1990s and becomes obsessed over the life of a woman with whom she bears an uncanny resemblance.
The American singer, who directed the film, compared her life to her unpopular historical compatriot.
"Would I ever give up my throne for a man or a woman?" she pondered, quoted the Metro.
The film opens in the UK in January, but it will have a special gala at the BFI London Film Festival next month.
Meanwhile, Kate Winslet was promoting Roman Polanski's new comedy 'Carnage' which focuses on a power couple, called the Cowans (Winslet and Christoph Waltz), who visit the home of liberal writer and campaigner Penelope Longstreet (Jodie Foster) and her down-to-earth salesman husband Michael (John C. Reilly) after their children are involved in a brawl.
What begins as a civilised exchange about the incident turns into an increasingly passionate sparring match between the two couples and later between the men and women, reports The Telegraph.
Madonna was joined on the red carpet yesterday by the British members of the cast, James D'Arcy and Andrea Riseborough, who picked a stunning lemon Christian Dior Couture floor sweeping dress.