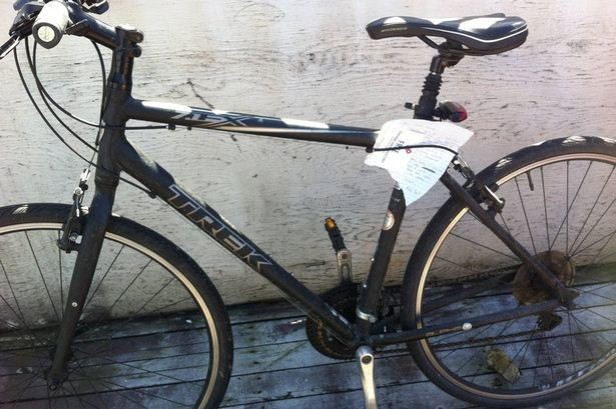 It is often said that thieves have no conscience. But for one robber, taking a bike without the owner's permission was a crime that filled her with such remorse she returned it with an apology note.
The unidentified university student apparently returned the bicycle three days after stealing it - complete with the letter and a coupon for a free dessert at Domino's Pizza.
Sharing the unusual story on Reddit, the stunned owner - identified as seenic - said: "Three nights ago my bike was stolen. It just turned up back in my yard this morning with this note... Ain't even mad."
The thief's message claims that after her graduation on Saturday (April 20), she got "straight white girl wasted", and as it was too late to catch a bus and she couldn't afford a taxi, she stole the bike.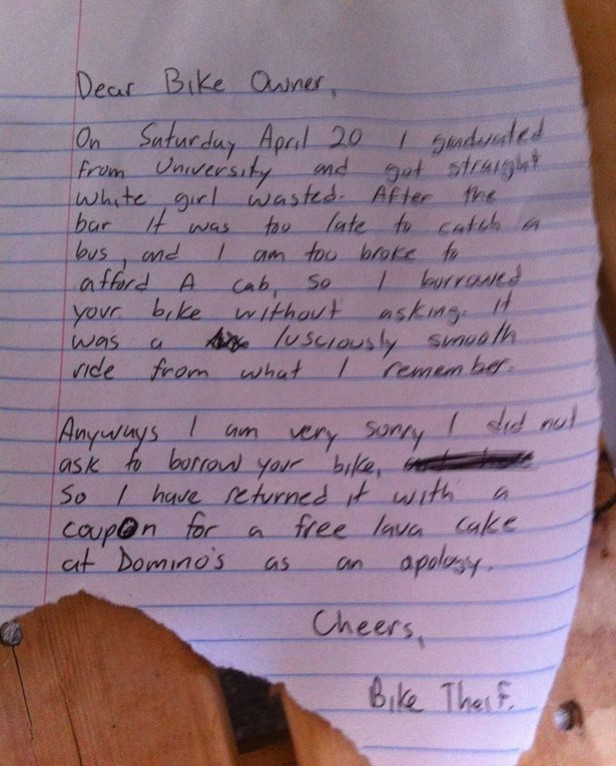 "It was a lusciously smooth ride from what I can remember," she said of the unusual transportation.
"Anyways I am very sorry, I did not ask to borrow your bike. So I have retuned it with a free coupon for a free lava cake at Domino's as an apology."
The picture of the bizarre note has since gone viral online.
One viewer said: "Well, I for one love this story. It shows that there are some decent people out there and that while we might make mistakes [in judgement] it's how we handle them that's important!"
Another wrote: "Free cakes with a purchase? No thanks. Bet she had a draw full of those vouchers, so it was no skin off her nose. Generosity my ass etc."