Veteran music star Koffi Olomide held in Kinshasa following 'assault' allegations
UPDATE: Rumba star to spend three months in jail in Kinshasa after 'assault' charge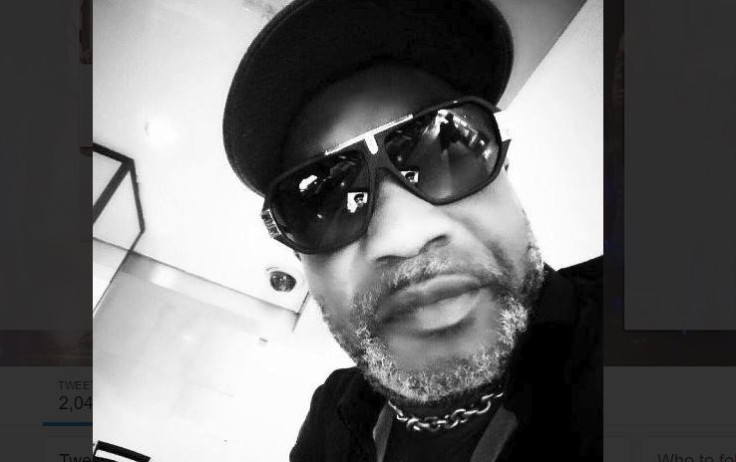 One of Africa's biggest musicians, Koffi Olomide, has been arrested at his residence in the Democratic Republic of Congo's capital Kinshasa.
The Congolese Lingala maestro was deported by Kenyan authorities on Saturday (23 July) after he allegedly assaulted one of his female dancers in the country where he had planned a concert.
The musician, who has a previous conviction for assault in 2012, denied the allegations after video footage of him appearing to kick one of his female dancers at the main airport in Kenya's capital, Nairobi, sparked outrage on social media.
The footage was first aired by the Kenyan TV channel, KTN News.
The singer has since apologised and asked for forgiveness for his "moment of madness" in a post on his official Facebook page.
"I profoundly regret what happened ... it was a moment of madness," Olomide, 60, said in an interview with Congolese national broadcaster RTNC, a link he attached to his Facebook post.
The star apologised directly to the people of the DRC - especially women and children - who he said may have felt "dishonoured by this behaviour".
Olomide got a three-month suspended sentence in a trial on charges of "hitting and injuring" a Congolese producer in August 2012.
The reasons for his arrest on Monday are still unclear at the time of publication.
UPDATE
27/07/2016 14:35 GMT Relatives and friends of Koffi Olomide, who faces a three-months jail term as he awaits a ruling on prosecutors' request to incarcerate him for a longer period, have described the charge as "unjust". His entourage asked for supporters to publish a black and white photo of the artist with the "Je suis Koffi Olomide" motto (I am Koffi Olomide).
The 'Je Suis' slogan became a rallying cry against the Charlie Hebdo magazine murderous attack in Paris in January 2015.
A post published on the Lingala star's official Facebook page, read: "Following the injustice that suffers our artist Koffi Olomide, who has been sent to prison (...) without a proper sentence, no verdict of a judgment (...) and the refusal from the Prosecutor to listen to the dancer who alleged to the the victim, please put this photo of our artist (as your profile pictures) in your accounts on social networks in sign of protest."
Olomide appeared in court for assaulting one of his female dancers at Jomo Kenyatta International Airport in the Kenyan capital, Nairobi, last Friday.
© Copyright IBTimes 2023. All rights reserved.