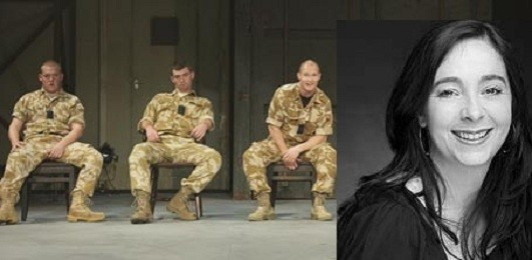 The former artistic director of the National Theatre of Scotland said she was bullied because of her English heritage.
Vicky Featherstone said she was victimised in her role in Scotland because she came from Surrey. The antagonism "paralysed" her, she said, and she was unable to do her job properly.
Featherstone joined the theatre in 2004 and played a key part in a number of acclaimed plays such as Black Watch, Macbeth and Peer Gynt.
However, critics regularly mentioned her English background when referring to her programming choices and complained she was not staging older Scottish plays, she said.
"It became a thing because people didn't like my programming and rather than articulating that, it was easier to say the reason my programming was wrong for Scotland was because I was English, and therefore didn't understand how to programme for Scotland," she told Herald Scotland.
"It really upset me because, as with all kinds of bullying, you don't have a voice. If people had criticised the programme, I could have defended it, but when people are criticising the programme because I am English, that is indefensible.
Increase in racist attacks
"What it did, for a short period of time, was paralyse me from being able to make artistic decisions and I felt defensive. I had a period, not long, because I am very strong, of a few weeks where I thought: I cannot do this job, I don't know how to do it."
Police figures show that there has been an increase in the number of racist attacks on white English people in Scotland. A referendum on Scottish independence will be held in 2014.
Featherstone's comments follow those made by Scottish author Alasdair Gray who said English "colonists" take jobs in Scotland to further their careers.
Featherstone said she was not leaving the National Theatre of Scotland because of the bullying but because she wanted to direct new plays. Her new role as artistic director of the Royal Court Theatre will provide this opportunity, she said.
"I am obsessive about working with playwrights, and that's what the Royal Court job is all about," she said.
She will take on the role in 2013.